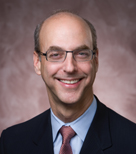 Austin, TX (PRWEB) January 10, 2012
Adam I. Hauser, managing partner of Brown McCarroll, and a member of the Greater Austin Chamber of Commerce board of directors, has been named to the Board's executive committee as Vice Chairman, Membership for the calendar year, effective January 1, 2012.
The Chamber of Commerce is a private, non-profit, membership-driven organization comprised of more than 2,400 business enterprises, civic organizations, educational institutions and individuals. Its mission is to provide leadership that facilitates the creation of a prosperous regional economy and effective advocacy for its members.
About Brown McCarroll, L.L.P.
Brown McCarroll, L.L.P. was founded in 1938 and is a multi-disciplinary law firm with offices located in Austin, Dallas, and Houston. Brown McCarroll provides legal counsel to individuals and businesses in many different practice areas and industries. More information can be found at http://www.brownmccarroll.com.
###