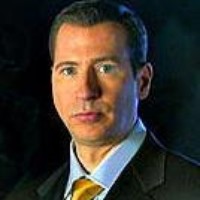 Las Vegas, NV (PRWEB) January 03, 2013
Las Vegas personal injury attorney, Adam Kutner, had the recent privilege of sponsoring the Weather First Kids Program on Channel 13 ABC News. Weather First Kids is an educational media segment developed by KTNV's weather forecasters where an actual weather forecaster and meteorologist comes to a local school classroom to give an interactive and educational presentation on weather and the earth's climate.
Attorney Adam Kutner and his law firm is very philanthropic to the local community, and his generous sponsorship provides elementary school students with the opportunity to learn about science and weather from the experts.
As a highly successful attorney with over 21 years of practicing law, Adam Kutner has been giving back to the local community in many other ways including generous donations to youth soccer organization, Elite Futebol Club of Las Vegas, and the National Association of Latin Americans. He has also made contributions to a local daycare center that offers subsidized childcare for working parents who otherwise couldn't afford the standard costs of traditional childcare. His donations have afforded comfort and assistance to many parents and families, allowing them to remain a vital part of the local workforce.
Adam Kutner, of the Law Offices of Adam S. Kutner, is currently a member of the Clark County Bar Association, the American Bar Association, the Nevada Trial Lawyers Association, the Western Trial Lawyers Association, and the American Inn of Court. He is also a member of the American Trial Lawyers Association, and was named one of the Association's top 100 Trial Lawyers in 2007.
With over 21 years of practicing law and more than 17,000 personal injury cases under his care, attorney Adam Kutner has the experience and expertise to navigate the Nevada judicial system, providing his valued clients with the absolute best legal representation in the State of Nevada. As a highly regarded personal injury attorney, Attorney Kutner's primary goal is to provide each and every client with respect, dignity, and a thorough understanding of their legal rights to win the best possible settlement.
For a free consultation or to contact the Law Offices of Adam S. Kutner, call (702) 382-0000 or visit http://www.askadamskutner.com
###