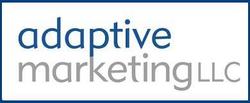 Norwalk, CT (PRWEB) July 14, 2008
As a leader in the world of Internet marketing, Adaptive Marketing LLC® understands the dangers that accompany the many benefits the Internet provides. The Internet is a tool that puts the world at your fingertips, but using it requires a certain degree of caution. Children especially are at risk in online environments, where, with a click of a button, they can expose themselves to unsafe situations without even realizing it.
The World Wide Web is growing exponentially every day, and Adaptive Marketing understands that it can be difficult -- even for adults -- to stay up to date with the latest online safety precautions. Identity thieves, hackers, and sexual predators are out there; they're real, and they often target younger online users.
For that reason, Adaptive Marketing has put together a set of guidelines for children to follow that will ensure safe Web surfing. Teaching and practicing safe Internet habits is the best way to defend against potential threats. Here are some basic rules for children to follow:
-- Never talk to strangers. Discourage kids from corresponding with people they don't know. And never let them send pictures without asking for parental permission first.
-- E-mails can be deceiving. Remind kids that e-mails can be sent by anyone. Discourage them from opening e-mails from people they don't know. An adult can easily go on a "kid-oriented" website and masquerade as a child.
-- The best things in life aren't free. Don't let kids fill out forms to win "FREE" prizes. There's almost always a catch, and chances are that adults -- not kids -- will have to foot the bill when payment is eventually demanded.
-- The password is "caution." Sure, the Internet is fun and educational, but it's also a proving ground for online rip-off artists. Remind kids not to share online passwords with anyone but a parent or trusted guardian. Giving out personal information such as addresses, telephone numbers, and the like is really asking for trouble.
-- Give me back my post. Always be careful when you post something online. Your children should understand that when they post something online -- a comment, photo, or file -- they can never take it back. Even if information is deleted, it can still exist on older versions of the site on other people's computers.
Make sure that children understand these rules. By following them, they will be able to create a positive relationship with the Internet. The development of such a relationship is a crucial part of their education as the Internet continues to become an ever-larger part of daily life, says Adaptive Marketing.
About Adaptive Marketing LLC®:
Adaptive Marketing LLC® is a leading provider of membership discount programs. Headquartered in Norwalk, Conn., Adaptive Marketing is a category leader in membership programs, bringing value direct to consumers through an array of benefits in healthcare, discounts, security, personal property and personals. Visit AdaptiveMarketing.com to find out more information about Adaptive Marketing LLC®.
###