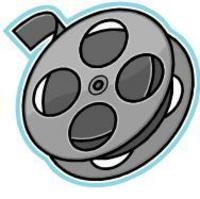 In the Shadow of the Moon
Norwalk, CT (PRWEB) January 23, 2008
As the writers' strike in Hollywood trudges on with no end in sight, television viewers have very few choices when it comes to new, scripted pieces. Adaptive Marketing LLC, an industry leader in membership and loyalty programs, recognizes the pain that a slate of reality shows and repeats can impose on the viewing community and therefore wants to offer some short-term alternatives to the same-old, same-old.
With the Academy Awards® only a month or so away, many of the top movies of 2007 are starting to arrive in stores on DVD. Adaptive Marketing suggests that viewers take the time and opportunity that the writers' strike has presented to catch up on as many potential Oscar® contenders -- and other releases, of course -- as possible, including:
February 5 releases
-- "Across the Universe," a love story in the 1960s set to a soundtrack of Beatles cover songs; starring Jim Sturgess and Evan Rachel Wood
-- "Elizabeth: The Golden Age," featuring Academy Award® winners Cate Blanchett and Geoffrey Rush join Academy Award® nominee Clive Owen in a thrilling tale of one woman's crusade to control her love, destroy her enemies and secure her position as a beloved icon of the western world
-- "The Assassination of Jesse James by the Coward Robert Ford," a gripping western, starring Brad Pitt, Casey Affleck and Sam Rockwell, that brings the tale of Jesse James to life
February 12 releases
-- "Becoming Jane," an unconventional biopic of Jane Austen (a hot entertainment choice these days) with star turns by Anne Hathaway, James McAvoy, Julie Walters and James Cromwell
-- "Gone Baby Gone," Ben Affleck's directorial debut, starring Casey Affleck, Morgan Freeman and Ed Harris, which adapts a Dennis Lehane novel about the search for a missing child and received stellar reviews when it came out last fall
-- "Into the Wild," an adaptation of Jon Krakauer's best-selling book, a true story of one man's decision to shun traditional life choices and opt for a vagabond life, culminating with a trek into Alaska's untamed lands, directed by Sean Penn, starring Emile Hirsch, Marcia Gay Harden and William Hurt, and with a soundtrack by Eddie Vedder
-- "In the Shadow of the Moon," a documentary about the U.S. Apollo space missions, including interviews with the 10 surviving astronauts from the voyages to the moon between 1968 and 1972, along with the original film footage from NASA, much of which has never been seen by the public before
DVD releases dates are often subject to change, but sit-at-home movie fans might also want to keep an eye out for "Lust, Caution," Ang Lee's provocative tale about a plot to assassinate a devious secret agent (due out February 19); "Rendition," a timely, smart political thriller about the effects of sending terror suspects to other countries to be interrogated (February 19); "Death at a Funeral," a British-influenced drawing-room comedy (February 26); and "The Darjeeling Limited," an offbeat comedy from Wes Anderson about three brothers looking for their reclusive mother (February 26).
Not all of the movies mentioned above will be honored with an Academy Award® nomination, much less the Oscar® itself, but movie lovers can certainly find a variety of films to keep them entertained during the Hollywood writers' strike, reports Adaptive Marketing LLC.
About Adaptive Marketing LLC:
Adaptive Marketing LLC is a leading provider of membership discount programs. Headquartered in Norwalk, Conn., Adaptive Marketing is a category leader in membership programs, bringing value direct to consumers through an array of benefits in healthcare, discounts, security, personal property and personals. Visit AdaptiveMarketing.com to find out more information about Adaptive Marketing LLC.
###