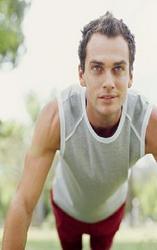 Norwalk, CT (PRWEB) June 23, 2008
Adaptive Marketing LLC, an industry leader in membership programs, knows that many people need a bit of extra motivation to go to the gym or engage in any other kind of physical activity. Among the reasons for this inactivity are laziness, poor time management and little knowledge of the best ways to get the most out of their workout.
A fair number of people do indeed add exercise to their routine, and make time to walk, jog or go to the gym a couple of times a week, but many get discouraged easily, particularly when they don't see the results as quickly as they expected. When it comes to fitness, Adaptive Marketing believes in one important premise: Information and a clear strategy are key to get results.
Getting the most out of any workout is relatively easy if clear guidelines are set and re-evaluated every couple of months. Here are five important tips to keep in mind to achieve success with any workout regimen, put together by Adaptive Marketing:
1. Eat healthy. It's not about not eating at all and working out seven times a week. It's about balance. The body needs fuel to get energy, and dietary choices should not be taken lightly. Raw vegetables and steamed dishes are good choices, while fried or high-in-sugar foods should be avoided as much as possible.
2. Work out often. Try to train two to four times a week, with sessions ranging from 20 minutes to an hour. Bear in mind in mind that it's the quality (not the quantity) of the time spent training that determines how quickly the results appear.
3. Mix it up. Any training regimen should cover all the necessary elements: cardiovascular (such as aerobics, running, skipping rope, etc.), resistance training (weights or own body exercises, such as press-ups), and stretching. Varying the routine will help target all the body muscles and will definitely add some spice to gym visits.
4. Equipment isn't required. Everyone should learn to exercise without equipment. Desired results can be achieved by using one's body weight for doing lunges, squats, press-ups, and a variety of sit-ups and stretching exercises.
5. No pain, no gain. It's essential to engage the muscles completely and to make sure that the last two or three reps of any exercise (say, sets of twelve lunges) are so challenging that it feels almost impossible to complete another one. Within time, a person might need to raise the amount of weight to further engage the muscles and continue producing results.
Working with a personal trainer or consulting with a nutritionist are also recommended for those who are serious about making fitness and healthy eating a part of their lives. Making fitness a part of life is not hard if the right steps are taken, reports Adaptive Marketing.
About Adaptive Marketing:
Adaptive Marketing LLC is a leading provider of membership discount programs. Headquartered in Norwalk, Conn., Adaptive Marketing is a category leader in membership programs, bringing value direct to consumers through an array of benefits in healthcare, discounts, security, personal property and personals. Visit AdaptiveMarketing.com to find out more information about Adaptive Marketing LLC.
###