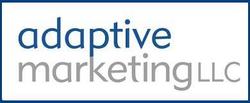 Norwalk, CT (PRWEB) October 17, 2008
Adaptive Marketing LLC®, an industry leader in membership and loyalty programs, knows plenty about the current job landscape. In fact, it seems that today, most people are asked to do three different jobs in one -- at least two of which they're often not properly trained to do.
Even though the mantra of most corporations today is very simple (e.g., "Do more with less"), employees still need every possible edge they can get. That's why Adaptive Marketing has some simple but effective tips on communication in the workplace. In today's less-than-stable job market, staying employed could just depend on an ability to "talk the talk" at work.
-- Get it right the first time. It's important to make sure that all initial communications are concise and easily understood. Let's say, for example, a project at work is in its early stages: Try not to rely on people's ability to intuit anything. Instead, clearly state what's needed, and include the steps that need to be taken to produce the desired result. And it's probably a good idea never to assume anything. Play it safe, and leave nothing to chance.
-- Get more with sugar than vinegar. Work can be a tough place; we all know it. And sometimes stroking individual egos, being sensitive to personal feelings and simple politicizing are, well, even more important than the work itself. To that point, be tactful and smart. Staying employed and being given an opportunity to grow can be largely about perception. Like they say, "Attitude is everything."
-- Watch out for the written word. Here's a good rule of thumb: Written communications (especially e-mail messages) can be far from objective. Clearly, any person -- subordinate, peer or superior -- can interpret a written message differently. If there's a potential question over what something actually means, it's probably a good idea to talk it over face-to-face or hash things out over the phone.
-- There's only one "Amazing Kreskin." Born Joseph Kresge, Jr., in 1935 (in Montclair, New Jersey), the world's most renowned mentalist is best known as "The Amazing Kreskin." Kreskin wowed people for years with what he insisted was not psychic ability or mind reading, but instead steel-trap memory and a sense of the truth. In any event, Kreskin is clearly the exception and not the rule. So when it comes to remembering facts, figures, and meeting notes, don't push it. Don't rely solely on memory for important office matters. Instead, play it safe: Write things down. Keep good notes, as too many things can get lost in translation.
Effective office communication (both internally and externally) could mean the difference between surviving in a tough economy and standing on the unemployment line, suggests Adaptive Marketing.
About Adaptive Marketing LLC®:
Adaptive Marketing LLC® is a leading provider of membership discount programs. Headquartered in Norwalk, Conn., Adaptive Marketing is a category leader in membership programs, bringing value direct to consumers through an array of benefits in healthcare, discounts, security, personal property and personals. Visit AdaptiveMarketing.com to find out more information about Adaptive Marketing LLC®.
###