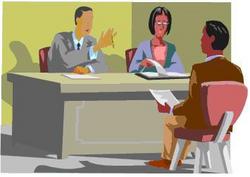 perfect job for a lifetime.
Norwalk, CT (PRWEB) December 11, 2007
Adaptive Marketing LLC, an industry leader in membership and loyalty programs, understands that it's tough out there in the work force. Still, having career aspirations and goals is important -- especially with 2008 fast approaching, complete with a fresh batch of New Year's resolutions waiting to be born.
After several years of a booming economy, the business landscape is clearly not what it used to be. And Adaptive Marketing LLC understands that people in virtually every business discipline -- professionals and laborers alike -- are feeling the ill effects.
For that reason, Adaptive Marketing LLC has put together some helpful New Year's resolutions, with something of a new twist: Resolutions of all types are commendable, but those having to do with career goals could just make the difference come January 2, 2008 -- when the end of the holiday season gives way to the beginning of the new business year. Who knows? The following New Year's career resolutions from Adaptive Marketing LLC could be just the ticket to staying proactive and successful on the job front moving forward:
-- What's my line? Inevitably, the turn of the calendar year seems a perfect time for self-assessment and personal evaluation, especially when it comes to career plans. Try, though, not to think of work in terms of the "perfect job for a lifetime." Instead, consider evaluating career matters in five-year increments; ask the question: "How long do I want to stay where I am?"
-- Play the name game. Plenty of all-star careers in many different business disciplines have been predicated on sheer hustle and persistence. So when the ball drops in Times Square in a few short weeks -- if not sooner -- make a resolution that focuses solely on networking. Make a list of those names that support the "it's who you know" business theory.
-- Talk "the talk." Much like any athlete, a businessperson needs to stay on top of his/her game. Too much time on the bench, for example, without being in an actual game situation can be comparable to career stagnation. So chat up recruiters, advisors and job counselors -- and anyone else who wants to listen -- whenever possible.
-- Take the high road. As part of those 2008 forward-thinking resolutions, do just that -- think forward; think above and beyond. Dedicate the coming year to getting promoted and recognizing personal achievement. It's like Victorian Era author George Elliot (a.k.a. Mary Anne Evans, b. 1819) once wrote: "It's never too late to be what you might have been."
This coming New Year, plan to make an important career-oriented resolution. So many dreams and goals depend on such leaps of faith, reports Adaptive Marketing LLC.
About Adaptive Marketing LLC:
Adaptive Marketing LLC is a leading provider of membership discount programs. Headquartered in Stamford, Conn., Adaptive Marketing is a category leader in membership programs, bringing value direct to consumers through an array of benefits in healthcare, discounts, security, personal property and personals. Visit AdaptiveMarketing.com to find out more information about Adaptive Marketing LLC.
###