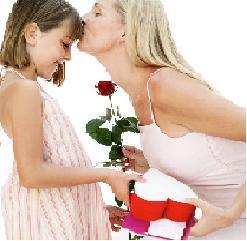 hang out and have fun
Norwalk, Conn. (PRWEB) January 18, 2008
Adaptive Marketing LLC, an industry leader in membership and loyalty programs, believes that kids -- just like many adults -- look forward to Valentine's Day. Not only does it offer a fun holiday in the middle of winter, but kids aren't likely to turn down a chance to attend a party.
Although the actual history of Valentine's Day often seems curious, some lore suggests that Saint Valentine himself sent the first "valentine" greeting. It seems that the warm-hearted soul fell in love with his jailor's daughter -- who pitied him and visited him regularly -- after he was imprisoned for performing secret marriages. And just before his death, it is believed that he sent her a letter that closed with "From Your Valentine," a signature saying that is still widely used today.
So who knows? Whatever romance happens to be in the February air, it could just be catching -- even for kids. That's why Adaptive Marketing LLC offers these handy ideas for making a kid's Valentine's Day party a big event:
-- Shuffle the deck. Make plans to have each child attending the party to send at least one card to every other party guest. Kids, just like many adults, may be prone to playing favorites. Spare everyone's feelings, and make sure the card exchange is evenly distributed. There'll be plenty of time for all the "he said/she said" games down the road.
-- Hang 'em high. What Valentine's Day party would be complete without candy? If the party guests fall into the right age category (ages 4 and up, let's say), why not fill up a piñata with candy hearts and other treats? For added fun, try blindfolding the kids, and then let them take a shot or two at busting the piñata open. Just make sure there is adult supervision, so things don't get too out of hand.
-- No love's labor lost. For older kids and teens, a Valentine's Day dance cleverly disguised as "just another school event" could be a big hit. After all, if kids are at a social event where all that's required is to simply "hang out and have fun," that's basically status quo for the social butterflies in the group; the shy ones are likely to have more fun too, especially if they think there's no pressure to partner up and feel self-conscious.
-- Be my Valentine. Winter can be a lonely time. And how convenient that Valentine's Day falls smack in the middle of it. So if party guests can handle it -- even young kids -- why not include a "Be My Valentine" secret ballot box of sorts? Relationships have started out under far more random circumstances. What's to lose?
So this Valentine's Day, why not try something new? A world of fun and easy-to-do party ideas awaits, courtesy of Adaptive Marketing LLC.
About Adaptive Marketing LLC
Adaptive Marketing is a leading provider of membership discount programs. Headquartered in Norwalk, Conn., Adaptive Marketing is a category leader in membership programs, bringing value direct to consumers through an array of benefits in healthcare, discounts, security, personal property and personals. Visit AdaptiveMarketing.com to find out more information about Adaptive Marketing LLC.
###