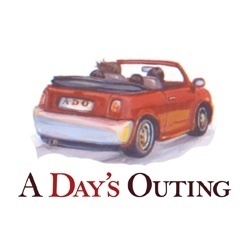 Charlottesville, VA (Vocus) August 11, 2009
A Day's Outing, a free online search tool for short-distance day trips and weekend outings, offers ideas on how to be a hometown tourist. With thousands of outings to explore in Virginia, Maryland, Washington D.C. and the most recently introduced state, Delaware, A Day's Outing makes it is easy to discover destinations and local events that are in your own backyard .
With summer winding down, it can be hard to find either the time or money for an extended trip or even a day trip that is several hours away. A Day's Outing suggests that people look no further than their own hometown for some of the best destinations and fun-filled events. It can be easy to overlook the travel treasures that a person's hometown has to offer, but A Day's Outing makes searching for just the right outing as simple as 1,2,3,4. All a person has to do is answer 4 simple questions:
1) Where are you starting from?
2) What type of outing are you looking for?
3) How far do you want to travel to reach your outing?
4) When do you want to go?
Be a Hometown Tourist for the Day
From this simple search process, A Day's Outing provides a highly personalized list of potential hometown outings. A Day's Outing doesn't just focus on big cities but helps users discover events and destinations in the small towns and rural communities across the mid-Atlantic, as well. Whether a person wants to explore a historical site, a museum or attend a local harvest festival, A Day's Outing can help them discover the best their town has to offer.
Hometown Tourist Ideas In These Great Places: Delaware, Maryland, Virginia and Washington D.C.
Alexandria, VA
Baltimore, MD
Cumberland, MD
Danville, VA
Frederick, MD
Fredericksburg, VA
Lewes, DE
Manassas, VA
Milford, DE
Richmond, VA
Roanoke, VA
Seaford, DE
Staunton, VA
Washington, D.C.
Westminister, MD
Wilmington, DE
A Day's Outing is a fun travel tool and can help anyone plan a personal day trip, family outing, business travel excursion, or weekend getaway.  It's easy and fast to search for events and destinations within a short drive of your starting location.
About A Day's Outing
Based in Charlottesville, VA, A Day's Outing is an online search tool for short-distance day trips and weekend outings. A Day's Outing is the first online search tool aimed at women to help them quickly find outings for themselves or their families. Users benefit from the service's simplicity, highly personalized outings and events, and timesaving functionality. For more information about A Day's Outing, please visit http://www.adaysouting.com.
Editor's Note: Artwork available upon request.
Press Contact:
Carmen Hughes
Ignite P.R.
w: 650.227.3280 ext. 1
c: 650.576.6444
###