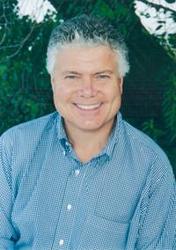 This is an exceptional opportunity to pick the brain of this world renowned ADD / ADHD expert.
Plymouth, MA (PRWEB) February 9, 2011
ADDClasses.com director Tara McGillicuddy is pleased to announce that ADD / ADHD expert, Dr. Ned Hallowell is offering a free teleseminar based on registered attendees questions. The teleseminar will be held on Tuesday, February 15, 2011 at 8:00 p.m. Eastern Time. The teleseminar is open to the public and is free of charge. Registrants for the teleseminar can participate via the web or using the telephone from anywhere in the world. Participants will also be given a chance to submit questions in advance - and exceptional opportunity to "pick the brain" of this world renowned expert.
Edward (Ned) Hallowell, M.D., a child and adult psychiatrist and graduate of Harvard College and Tulane Medical School, is the founder of The Hallowell Centers in Sudbury, Massachusetts and New York City. He was a member of the Harvard Medical School faculty from 1983 until he retired from academics in 2004 to devote his full professional attention to his clinical practice, lectures, and the writing of books. He has authored eighteen books on various psychological topics, including attention deficit disorder, the power of the human connection, the childhood roots of happiness in life, methods of forgiving others, dealing with worry and managing excessive busyness. Dr. Hallowell's newest book,SHINE: Using Brain Science to Bring out the Best in Your People was published by Harvard Business School Press in January 2011.
Dr. Hallowell is a highly recognized speaker around the world and has presented to thousands on topics such as ADD, strategies on handling your fast-paced life, the Childhood Roots of Adult Happiness and other pertinent family and health issues. He has been featured on 20/20, 60 Minutes, Oprah, PBS, CNN, The Today Show, Dateline, Good Morning America, The View and many more. He has been interviewed for The New York Times, USA Today, Newsweek, Time Magazine, U.S. News and World Report, USA Weekend, the Los Angeles Times, the Boston Globe and many, many more.   Finally, he is a regular columnist for ADDitude Magazine.
ADDClasses.com is a virtual support and education resource helping people affected by Attention Deficit Disorder lead happier and more productive lives. ADDClasses.com was founded in 2004 by ADHD Support Mentor and Coach Tara McGillicuddy. For the past several years ADDClasses.com has been leading they way offering accessible virtual programs for adults with Attention Deficit Disorder. In addition to offering quality programs for adults, ADDClasses.com also offers programing to support parents of children with Attention Deficit Disorder.
Registration information for this free teleseminar can be found at http://www.addclasses.com.
###