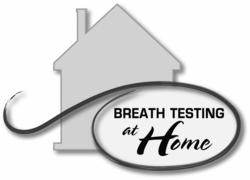 Nashua, NH (PRWEB) May 08, 2012
Added sugar can be found in products on almost any aisle of the grocery store. Breath Testing at Home, a new division of Metabolic Solutions, Inc., today announced the availability of ScoreMySugar™ a convenient, low-cost breath test that helps consumers measure the quality of their diet and make improvements that can lead to better health. Just a single breath sample can reveal unhealthy added sugar intake.
ScoreMySugar™ is the result of years of breath testing research that showed significant differences in breath gases between people with healthy diets and those with high intake of added sugars present in many processed foods and beverages. The world of carbohydrates includes complex sugars found in fruits and vegetables and refined sugars that are added to many sweets and soft drinks. Added sugar has been identified as a key contributor to the epidemic of obesity, diabetes and a host of other chronic diseases. Consumers often are unaware of the amount of sugars hidden in everyday foods. ScoreMySugar™ provides a complete picture of sugar consumption including added sugar.
By precisely measuring the users' breaths, ScoreMySugar™ delivers a numerical score as well as a grade from A to F as an evaluation of their sugar intake. The technology consists of mass spectrometry, proprietary algorithms and a large database compiled from many years of research. ScoreMySugar™ provides an easy-to-understand snapshot of consumers' diets and the amount of added sugars that they or their family is eating. Based on the results, recommendations will be provided to improve diet and therefore overall health.
About Breath Testing at Home
Breath Testing at Home, is a wholly owned division of Metabolic Solutions, Inc. a nationwide, independently owned and licensed clinical laboratory. The company supplies test kits and laboratory services to analyze breath samples. In business since 1990, the company specializes in breath testing. The company has received several US patents to develop breath-based methods and numerous NIH small business innovative research grants. Additional company information is available at http://www.Breathtestingathome.com. Follow us on Facebook and Twitter.
Media Contact:
Martin Baker
Martinb(at)breathtestingathome(dot)com
603-598-6960