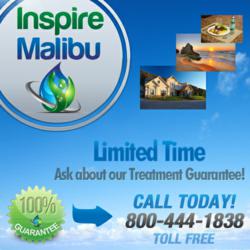 According to the recent report, our years of experience in the field of evidence-based addiction treatment have been substantiated and confirmed by the American Heart Association
Malibu, CA (PRWEB) December 04, 2012
Dr. Akikur Mohammad, Founder of Inspire Malibu, recognized by many as the top drug rehab and addiction treatment centers in Malibu, California and Assistant Clinical Professor of Psychiatry and the Behavioral Sciences at the University of Southern California, announced today that he and his team of addiction treatment experts from Inspire Malibu will be addressing the public about the need for heightened awareness about the potentially lethal dangers of even recreational cocaine use among people of all ages. A recent report presented at the American Heart Association's Scientific Sessions 2012 found that people who regularly use cocaine socially have stiffer arteries, higher blood pressure and thicker heart wall muscle than non-users.
Alcohol detox expert, Dr. Mohammad said, "According to the recent report, our years of experience in the field of evidence-based addiction treatment have been substantiated and confirmed by the American Heart Association; even small amounts of cocaine taken socially pose a dramatic threat individuals in exceptional health. Aside from the fact that the use of cocaine in any amount is often indicative of a deeper addiction issue, it is imperative that people know that no amount is safe when it comes to using cocaine." Mohammad added, "For decades our team has seen young, otherwise fit individuals suffering massive heart attacks related to cocaine use. Despite being intelligent, well-educated professionals, they seemingly have zero knowledge about the significant threats associated with recreational cocaine use. It is our duty as medical and addiction experts to take this knowledge into the community; we can no longer afford to simply be reactive."
Dr. Mohammad and the Inspire Malibu team will be addressing this concern and more at their next town hall meeting. Mohammad added, "The community needs to be aware of study's like these so they can make an informed decision. The risks of cocaine use are not only reserved for serious abusers, this study confirms that occasional users need to be concerned. Regardless of age or social status, the use of cocaine in any amount can be dangerous; however, with the right information and tools for treatment, heart-attacks and deeper addiction scenarios can be avoided altogether."
For more information about Dr. Akikur Mohammad, Non 12 step treatment and Inspire Malibu's next town hall event, visit http://www.inspiremalibu.com.