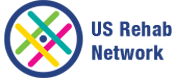 With a one hour insurance verification process and over a hundred rehab centers to work with, US Rehab Network takes care of everything.
New York, New York (PRWEB) February 15, 2016
US Rehab Network is now offering one hour insurance verifications for patients in need of understanding what their benefits will cover at rehab centers. In addition, US Rehab Network has over 100 affiliated rehab centers offering first rate treatment for substance abuse addiction as well as behavioral addiction. Call (888) 598-0909 for more information and the verification.
Finding a first rate behavioral or drug and alcohol rehab center can be a frustrating process. What works for one individual may not be appropriate for the next. A lot of the time, a proper intake is the key, along with an insurance verification. US Rehab Network has a team of experienced intake professionals who will not only perform an immediate insurance verification, but also provide numerous options for the best treatment centers with the highest success rates.
Addiction comes in many different forms and severity. With each case being unique, it is vital for patients and loved ones to have options depending on their needs. Centers in US Rehab Network focus on prescription drug addiction, illicit drug addiction, alcohol addiction, behavioral disorders and combinations of these. Dual diagnosis disorders are also treated with exceptional customized therapies.
Said Network CEO David Greene, "When looking for the best rehab centers for yourself or a loved one, people need to understand what their insurance covers, and then where is best treatment available based on the answer. Our Network answers both questions, and we do it very quickly so proper decisions can be made."
The Network understands the devastating effect addiction has on not only a person's life, but also the family and friends surrounding him or her. Therefore, extreme care has been taken to develop the nationwide network of centers and drug addiction treatment centers. Simply call (888) 598-0909 to get the process started.