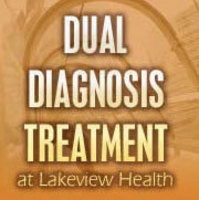 Jacksonville, FL (PRWEB) February 11, 2008
Dual Diagnosis is a term commonly used to describe the treatment of drug addiction in conjunction with a mental disorders like depression or bi-polar disorder but addiction treatment specialists now urge the use of dual diagnosis for the treatment of a much wider array of addictions.
Up to 70% of addiction patients can be found to also suffer from mental disorders including depression, bi-polar disorder, borderline personality disorder and anxiety. Because all addictions carry the same basic properties it follows that in many cases gambling addiction is likely caused by some of the same mental disorders. Now during Super Bowl season and as college sports gear up, the effects of gambling and gambling addiction can be devastating to addicts.
Dual-Diagnosis-Treatment-Center.com has a thorough description of the interdisciplinary treatment of drug addiction, alcoholism and now gambling, using the relapse prevention techniques of standard drug rehab only dual diagnosis. They also provide detailed instructions on choosing a rehab facility and why a dual diagnosis facility should be consulted first. For more information on dual diagnosis and its uses and effectiveness in treating drug addiction and gambling addiction please visit http://www.dual-diagnosis-treatment-center.com.
###