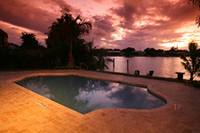 North Palm Beach, FL (PRWEB) May 20, 2009
Dr. Mitch Wallack and his staff at C.A.R.E. Florida will be appearing in two episodes of A&E's INTERVENTION this coming weekend. Heart-wrenching episodes featuring Lawrence and Jacob will air on Sunday, May 24th at 4pm ET/PT and Monday May 25th at 4pm ET/PT respectively.
Viewers will see Dr. Mitch and the team at C.A.R.E. Florida creating and executing treatment plans for both men and catch a glimpse of the holistic drug rehab facility. This will be a chance to see some of the types of treatments available for an addict. Both episodes will bring viewers into the darkest depths of drug addiction and the human psyche.
ABOUT C.A.R.E.
C.A.R.E. Florida is an innovative holistic healing drug rehab and addiction treatment center in North Palm Beach Florida, run by notable academic Dr. Mitch Wallack. The team at C.A.R.E. has developed innovative, customized addiction treatment programs for patients suffering from drug addiction, alcoholism, sex addiction, gambling addiction and eating disorders but specializes in diagnosing and treating co-occurring disorders.
To learn more, you can reach them on the web at http://www.careflorida.com or call 1-866-494-0866.
###