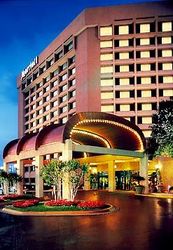 Dallas, TX (PRWEB) June 29, 2010
A wide offering of savory American cuisine is a great reason for gathering with friends and family at the Café Costa Restaurant and Bar, a diner's delight among restaurants in Addison, TX. This summer, the restaurant and bar has updated its menu to include new entrees, healthy options and low carb meals.
Whether visiting or traveling through Dallas or a local patron, diners find the food and atmosphere at Café Costa to be prime ingredients for a tantalizing dining experience.
Addison, Texas restaurants offer a huge variety of dining options, so whether seeking a light lunch or an upscale fine dining experience, the restaurant selection is intense in Addison where there are more restaurants per capita than any other city west of the Mississippi.
A fine choice among Addison restaurants, the Café Costa is open for breakfast, lunch and dinner offering menus that are sure to please even the most discriminating palate. Dinner menus include such items as Ginger and Potato Encrusted Salmon, Fettuccini Carbonara and Chicken Cavatelli along with a fine selection of salads, sides and desserts. Healthy choices are always an option at the Café Costa with entrees such as Sea Bass and Organic Chicken Breast dubbed as low carb, low fat and low cholesterol offerings. And, for the hearty appetite Café Costa offers well proportioned low carb entrees in its 16-ounce Cowboy Steak and 10-ounce Filet. With its extensive menu offering and casual atmosphere, this fine hotel restaurant has proven to be a favorite among travelers and locals alike.
Café Costa is located inside the Dallas/Addison Marriott Quorum hotel in Plano, Texas where guests will find a grand reprieve whether traveling for business or pleasure. Offering a variety of spacious rooms and suites with premium bedding, the Marriott Quorum by the Galleria features a concierge level as well as suites that offer living and dining areas with a separate bedroom and bath. All rooms include flat screen televisions with premium movie channels and Plug-In technology.
About the Dallas/Addison Marriott Quorum by the Galleria:
The Dallas/Addison Marriott Quorum by the Galleria is a luxury hotel in North Dallas, Texas conveniently located along the North Dallas Tollway and near the Village on the Parkway and Grand Spa. Featuring newly renovated guest rooms, the hotel has earned the Energy Star® label from the U.S. Environmental Protection Agency for its efforts to protect the environment. The hotel also features connecting indoor and outdoor pools and an on-site fitness center.
###