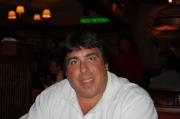 Rent My Vacation Home in has Six New Portals Added
Orlando, Florida (PRWEB) February 22, 2013
These sites added are Craigslist, Zillow, Yahoo Real Estate, MSN Real Estate, Realtor.com and Trulia. When Vacation Homeowners join the site customers are directed to submit their listings with new software for on line submittal.
This now brings the total sites with affiliates to over 90 sites. Vacation homeowners for the first time don't have to hunt all over the net to update all of their listing sites, it can be done from one interface. The new network technology enables all facets of vacation home rental by owner throughout the united states.
The staff has also begun to verify all of the home listings to protect vacationers. The cost is $16.00 per month for vacation Home owners with no contract to be on all 90 sites. The vacationers can save the search and book the home with the same reservation system major hotels use along with all the insurances to protect both parties.
The network of vacation home rentals on Rent My Vacation Home has events, Restaurants and weather information for travelers along with live reservationists.The network Rent My Vacation Home dot com combines many sites into one for easy search and reservation.
For more information got to http://www.Rentmyvacationhome.com. Written "By Jay Kalin"