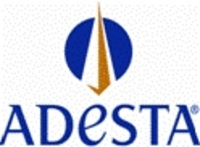 More importantly, the upgrades will enable us to more effectively communicate tunnel conditions to the many travelers who rely on these facilities to safely reach their destinations.
Omaha, Neb. (Vocus) April 6, 2010
Adesta, a systems integrator and project management company for communication networks and electronic security systems, will design, procure, install and integrate Intelligent Transportation Systems upgrades valued at $8.6 million for the Pennsylvania Turnpike Commission at its five tunnel locations: Allegheny, Tuscarora, Kittatinny, Blue Mountain, and Lehigh, as well as other critical areas along the Turnpike's east-west mainline and Northeastern Extension.
"This innovative system will dramatically improve our ability to monitor and detect accidents and other incidents in and around our tunnels, enhancing security and providing real-time information that will help us make better decisions about emergency response," said Turnpike CEO Joe Brimmmeier. "More importantly, the upgrades will enable us to more effectively communicate tunnel conditions to the many travelers who rely on these facilities to safely reach their destinations."
The upgrades will consist of a 48-strand, single node fiber-optic cable, riser-rated, end to end including all conduit and patch panels inside each tunnel. The deployment also includes:

19 new Variable Message Sign (VMS) locations;
15 Closed-Circuit-Television (CCTV) locations with device-lowering systems;
Three permanent arrow boards; and
Wireless Communication System outside of the tunnels.
In addition, an IP Video Management System will be installed at each tunnel's control room and at the Turnpike's Traffic Operations Center (TOC) in Highspire, Pa. It also includes the construction of 13 wireless repeater locations.
The Turnpike's five twin tunnels total more than 24,844 liner feet or 4.7 miles; they accommodate a combined total average of 4.6 million vehicles per year. The Adesta project will enable the Commission to better disseminate potential alternative routes to motorists during planned or emergency closures, aiding in the reduction of congestion while providing the capacity for future ITS growth.
"The Pennsylvania Turnpike Commission is committed to investing in the expansion and improvement of its Intelligent Transportation System statewide, and Adesta is pleased to be able to work with them to that end," said Adesta President Bob Sommerfeld. "We feel confident that these major improvements will satisfy the Commission's current ITS needs and further solidify their position as a transportation leader and innovator."
The Pennsylvania Turnpike is a key transportation route within the Commonwealth of Pennsylvania and a vital link in the roadway network of the Eastern United States. Originally constructed in a remarkable 23-month period and opened for traffic on Oct. 1, 1940, it's known as "America's First Superhighway."
About Adesta
Adesta brings innovative, flexible and cost-efficient thinking to the design, construction and maintenance of stand-alone or integrated communication networks and security systems. For nearly two decades, Adesta has offered commercial, industrial and governmental clients an efficient single point of contact for all their project issues. A trusted partner to customers and suppliers around the world, Adesta takes great pride in delivering outstanding technology, superior control and a great return on investment.
Adesta has deployed over two million fiber miles in more than 150 rural and metropolitan areas and completed over 1,000 electronic security systems projects in the United States, Europe, Asia, Central America and the Middle East.
Headquartered in Omaha, Nebraska, Adesta was founded in 1988 as Kiewit Network Technologies by Peter Kiewit Sons', Inc. In 1992, the company became MFS Network Technologies and changed its name to Adesta in 2002. Today, Adesta is a G4S Technology company managed by executives from the telecommunications, construction and security industries. Adesta is a leader in providing innovative, turnkey solutions for advanced communication and security systems.
About the Pennsylvania Turnpike
The Pennsylvania Turnpike Commission operates and maintains 545 miles of toll roads in the state. It oversees 62 fare-collection facilities, 16 operational service plazas (two others are temporarily closed) and 26 maintenance facilities. With 2,169 employees, it generated $701.6 million in annual gross toll revenue from 188.2 million vehicles a year in calendar 2009. To learn more, visit http://www.paturnpike.com.
MEDIA CONTACTS:
For Adesta : Laura Kocher
(402) 233-7570
For PA Turnpike: Carl DeFebo
(717) 920-7176
# # #