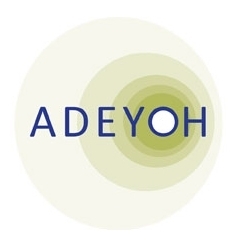 Asheville, NC (PRWEB) March 10, 2010
Calvin Hensley, CEO of a young web publishing startup called Adeyoh out of Asheville, NC, says the question was "what can be done about the inadequacies of the ad-dependent online business model?" when they were in development, and concluded that the solution must be in the power of the grassroots support for their favorite online media.
The fan sponsorship was then something they committed to facilitating. "It can't stop at the purchase of a sponsorship though" he says, "there must be a way for the individual to make money purchasing these one dollar sponsorships, just like a corporate sponsor will from the added exposure they receive from the sponsorship of sites like Mashable, or TechCrunch."
So the platform will have an affiliate distribution model which gives a commission to the users who share links to web content from the platform, and effect sponsorships within the crowd they share them with.
The platform may have an enormous impact on grassroots media production in the areas of journalism, art, music, activism, and film; and an even bigger impact on major media producers who will have a new kind of monetization that involves compensating those who contribute to the distribution of their online media. Adeyoh.com will have twenty seven different communities where users can submit their content to be voted and sponsored to the "Month's Most Powerful", an award which involves the content owner getting an invitation to the yearly "Adeyoh Expo" event to discuss, perform, or display their work. They plan to launch the platform on March 13th at 7pm from The Fiddlin Pig, in Asheville, NC
###