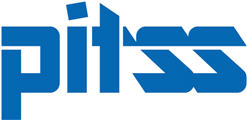 Starting without understanding the complexity and possible cost savings prior to an ADF Migration project is setting up your project for failure.
(PRWEB) January 31, 2013
Oracle Forms Migration experts at PITSS America know that their Analysis and Proof of Concept approach is benefiting IT Managers responsible for Oracle Forms Applications. Knowing that the Migration-Project effort, complexity and cost prior to starting a project sets the right expectations and foundation for a successful migration, PITSS offers the three reasons why anyone considering to replace Oracle Forms with ADF Technology should start with an Analysis and Proof of Concept project.
"Starting without understanding the complexity and possible cost savings prior to an ADF Migration project is setting up your project for failure." says Martin Disterheft, President at PITSS America. "Knowing what to look for and preparing existing Oracle Forms prior to the Migration is essential for project success – there are three consistencies everyone should look for."
1. Understand the complexity and effort involved replacing the existing Oracle Forms environment with ADF Technology.
Essential for a successful migration is knowing what Business Logic is currently deployed and understanding all application dependencies. On average, Oracle Forms based applications have been developed for more than 10 years and in most cases have a significant amount of "dead code" implemented. Identifying and removing this unused code prior any Migration can significantly reduce project complexity and the overall effort. In addition most Oracle Forms applications allow for protecting the existing business logic by re-engineering and aligning the software architecture to the ADF target architecture
2. Know the costs up front.
Most publications by Oracle, Gartner and various consulting vendors emphasize the limited migration capabilities of Oracle Forms. They state that re-architecting the application to the "sweet spots" of the target technology is crucial for a successful transition. Only a few sources mention the risks and possible significant project costs caused by the learning curve and overall effort to analyze and re-develop the existing Forms Applications. Performing a complexity analysis accompanied by a Proof of Concept can help to gain measurements on how to estimate the overall effort. At least by choosing ADF as the target technology, organizations gain a significant advantage as compared to any other successor technology for Oracle Forms. Both technologies can share the same Middleware Application server and therefore save significant costs -- not only for licenses but also, and more importantly, for allowing a phased migration effort.
3. Hybrid Transition – Add-value of the new ADF Technology immediately.
A phased effort enables Oracle Forms applications to be migrated over time. This lengthens the period during which Oracle Forms remains an architectural element, but reduces the overall migration risk during that time period. Besides the risk reduction for most organizations a "big bang" migration would also be challenging just because of the application-size and code complexity. One of the key benefits of running a Hybrid environment is that end users can immediately benefit from the added value the rich user interface provides. Another benefit is to distribute the cost of conversion over a period of time with the strategy to focus on implementing areas with high added-value for end-users first to benefit immediately from the new ADF target technology.
The experts at PITSS America offer Analysis and Proof of Concept services for any organization considering to migrate from Oracle Forms to ADF technology by providing transparency on Project effort, complexity and estimated cost.
About PITSS America:
PITSS (http://www.pitss.com) is the leading supplier of fully integrated solutions for effective management of Oracle Forms applications. PITSS specializes in the Modernization and Development of Oracle Fusion Middleware Development Tools (Forms, Reports, JDeveloper / ADF, Application Express) and WebLogic. PITSS enables organizations to increase business value and decrease overall costs by leveraging their existing investment made in Oracle technologies. PITSS offers customers its innovative PITSS.CON software, services and area expertise to automate upgrades and migrations of legacy Oracle Forms and Reports applications to 11g, ADF / Java and APEX.
PITSS was founded in 1999 and is based in Troy, Michigan. PITSS is an Oracle Gold Partner and a member of the Oracle Modernization Alliance.