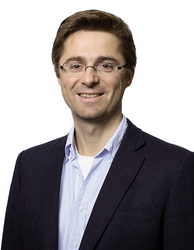 We are honored to be shortlisted for the Media Momentum Awards and the team is extremely proud of the result that we have achieved - Gustav Mellentin, CEO and co-founder of Adform
(PRWeb UK) April 27, 2011
Adform has been shortlisted as one of the Media Momentum Awards Top 50 companies for 2011. The awards recognize the most innovative and fastest-growing companies in the European digital media economy. They are presented by the technology investment bank GP Bullhound.
The shortlist is based on financial growth over a three-year period and details digital media companies that have demonstrated sustained profitability. In that time, Adform has not only satisfied the basic criteria for the Media Momentum Awards but has also expanded internationally, opening new offices throughout Europe, as well as doubling its number of staff.
"We are honored to be shortlisted for the Media Momentum Awards and the team is extremely proud of the result that we have achieved. The last three years have been an incredible period for our business, with sustained growth, a series of new office openings and major product launches," said Gustav Mellentin, CEO and co-founder of Adform.
The event takes place on 19 May 2011 at the W Hotel in Barcelona. The winners will be announced at an Awards dinner that evening.
About Adform
Adform is a leading international supplier of products and services in digital marketing. Founded in 2002, the company now has offices in London, Hamburg, Stockholm, Oslo, Milan, Wroclaw, Vilnius, Prague, Madrid and Copenhagen. For further information, please visit Adform.com .
About GP Bullhound
GP Bullhound is a leading international investment banking firm providing advice on mergers & acquisitions and institutional capital-raising to emerging growth companies in the Technology sector.
The firm was established in 1999, and has completed over 100 M&A and Private Placement transactions on behalf of Europe's leading entrepreneurs and business builders. Driven by some of the most experienced technology advisory professionals, GP Bullhound's long track record and dedicated approach has helped us establish a leading global position. We have strong domain expertise in the areas of Internet and Digital Media, Software and Services, Cleantech and Hardware, where we focus on providing pre-eminent advisory services to some of the best entrepreneurs, management teams and investors around the globe.
###