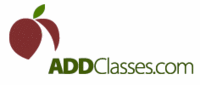 The ADHD Awareness Marathon is an amazing event for those affected by Attention Deficit Disorder
Middleboro, MA (PRWEB) September 9, 2008
In recognition of ADHD Awareness Week ADDClasses.com is hosting an ADHD Awareness Marathon. People affected by Attention Deficit Disorder will be able to get their questions answered for free by ADHD experts from the comfort of their own homes.
Senior Certified ADHD Coach and Director of ADDClasses.com, Tara McGillicuddy is very excited to announce the first ever week long ADHD Awareness Marathon. The ADHD Awareness Marathon will take place Sunday September 14, 2008 at 12:00 am EDT all the way through Saturday September 20, 2008 at 11:59 pm EDT.
ADHD, also known as ADD, Attention Deficit Disorder and AD/HD is neurbiological condition affecting millions of children and adults. Last month during the 2008 Summer Olympics it was made publicized that Michael Phelps is among the millions of people with ADHD. Chances are that in one way or another the average person is also affected by ADHD. "A person's co-worker, spouse, grandchild, sibling, employee or anybody else for that matter may have ADHD", says Tara McGillicuddy. This is one of the reasons why ADHD Awareness and Education are extremely important.
National ADHD Awareness Week is September 14th - September 20th. ADDClasses.com a distance learning center for people affected by Attention Deficit Disorder is hosting an ADHD Awareness Marathon during ADHD Awareness Week. People affected by ADHD will be able to ADHD related question answered by experts from the comforts of their own home.
ADHD Marathon participants will have different ways to submit their questions. Questions can be submitted by a toll free telephone number. There will also be a message board forum open whereADHD Marathon participants can submit their questions 24/7. ADHD Awareness Marathon Experts will also be hosting online Q&A chats during the marathon.
The ADHD Awareness Marathon has several ADHD Experts volunteering their time to answer ADHD related questions. ADHD Awareness Marathon experts have vast knowledge and expertise. Areas of expertise include: Parenting children with ADHD, Adult ADHD, ADHD and Marriage, College Students with ADHD, Teens with ADHD, Advocacy and ADHD, Addiction and ADHD, ADHD Diagnosis and Treatment, and Teaching Students with ADHD.
"The ADHD Awareness Marathon is an amazing event for those affected by Attention Deficit Disorder", says Tara McGillicuddy. The ADHD Awareness Marathon is completely free and registration begins on Thursday September 11, 2008. Register for the ADHD Awareness Marathon and the learn more about the ADHD Awareness Marathon experts at http://www.adhdwareness.org
Tara McGillicuddy,SCAC
888-827-2944
http://www.adhdawareness.org
###