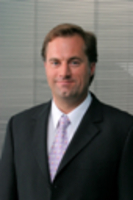 Hong Kong (PRWEB) December 5, 2010
The Directors of Adistem Limited (Hong Kong) are delighted to announce the appointment of Dr. Nicholas Ede (PhD) as Chief Executive Officer.
Based in Adistem's Australian R&D office, Dr. Ede has over 25 years experience in international senior management and leadership experience in product development and commercialization in the biotechnology and pharmaceutical sectors. He has published over 50 scientific papers and patents in the area of drug development and peptide vaccine design. Earlier in 2010 he joined Adistem as R&D Director, managing the clinical development of candidate peptides for HIV, pain and Type II Diabetes. From 2006-2010 he was CEO of the international peptide company Mimotopes Pty Ltd.
Dr Vasilis Paspaliaris will focus on, and continue his important research on autologous adipose-derived stem cell technology as Chief Scientific Officer.
"The appointment of Nicholas Ede is an important milestone in the strategic development of Adistem. Nick brings a wealth of drug development experience and an impressive track record of product development and commercialization in the biotechnology sector. Nick's appointment will greatly strengthen the Adistem team at this important stage in the Company's development" said Mr. James Thornton and Dr Vasilis Paspaliaris, founding Directors, Adistem Ltd.
"I am delighted to be joining the team at Adistem. The Company is at an exciting stage, largely due to Dr Paspaliaris' innovative research, and I have been very impressed both by the caliber of the people and the quality of the science. I look forward to working with the Board and Management Team to create real and sustainable shareholder value." said Dr. Ede.
About Adistem Ltd: Adistem discovers and develops new technologies and methods to help clinicians use autologous adult stem cells to address degenerative disease conditions – and to assist in certain cosmetic and plastic surgery procedures. Clinicians in 16 different countries are currently using Adistem's stem cell technology. In 2010 Adistem established a research and development base in Melbourne Australia to exploit discoveries connected with its stem cell research. Adistem is utilizing modern drug discovery techniques to connect the clinical benefits observed in autologous adipose-derived adult stem cell treatments to active bio-molecules, which are produced by the body in response to the stem cell treatments. Specifically Adistem is developing several peptide therapeutics against a number of chronic disease targets including HIV, pain and Type II Diabetes.
For more information:
Dr Nicholas Ede
CEO
+61395738890
###