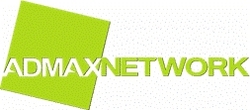 Singapore (Vocus) May 27, 2010
Admax Network, Southeast Asia's leading online ad network, has once again led its publishers to a record-setting year. In the year ending April 2010, Admax Network doubled their publisher portfolio to more than 3,200 websites, serving over 32.7 billion ad impressions across more than 11,000 ad placements.
Despite the global economic slump throughout 2009, year-on-year publisher monetization increased by 312%, with a corresponding growth of 124% for eCPM. In addition, year-on-year sell through rates have also seen an increase of 110%.
The key drivers for this growth are the launch of new products by Admax Network, such as Her Network, the largest online women's network, and Boost, the performance based ad network. Admax is committed to continuing to offer innovative multi-channel products to help publishers increase their monetization throughout 2010. In addition to new products such as these, Admax is also leading the charge to educate publishers on new initiatives such as Effective Measure, and how having independent, verified audience data can increase advertiser confidence – and spending – by allowing them to see the real benefits of digital marketing.
Gilbert Lo, Regional Media Director for Admax Network, says, "We wouldn't have been able to succeed without the loyalty of our publishers and their support for our network. As always, we will continue to pioneer exciting initiatives and offerings in the industry, and are positive that we will see an increase in publisher monetization both in the short and long term."
Admax Network has received high ratings in their annual publisher satisfaction surveys released in March 2010, most notably in the area of publishers' revenue monetization. In addition to this, publishers returned very positive feedback in the areas of advertiser quality, the high standard of Admax communications, publisher loyalty to Admax, and publisher's willingness to recommend Admax to their peers.
About Admax Network
Admax Network, launched in 2006, is the largest online advertising network in Southeast Asia with offices in Indonesia, Malaysia, Philippines, Singapore, Thailand and Vietnam. Admax Network has over 3,200 of the top local and international websites in its network, making it easy for advertisers to reach their target audience online, and helping publishers to maximize their revenues through a range of display advertising products. For more information, please visit "http://www.admaxnetwork.com".
# # #