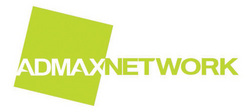 (Vocus) September 30, 2010
This technology is based on sophisticated tools and predictive algorithms that analyze campaigns, ad positions, creatives, and user variables in real time and then matches publishers' inventory with campaigns that will yield the highest monetization for that inventory.
Importantly, Admax Network has extended the technology to allow publishers to include other demand sources into the auction-like process, thereby maximizing revenue for their available inventory.
Gilbert Lo, Regional Media Director for Admax Network says, "Admax has always focused on driving additional revenue opportunities for our Publisher Partners. With PRMT, we are now able to ensure that our publishers can easily maximize their revenue from multiple networks so that only the best-yielding ads are displayed on their inventory."
Admax's PRMT is another in a string of ongoing innovations that makes it easy for both publishers and advertisers to achieve their goals.
About Admax Network
Admax Network, launched in 2006, is the largest online advertising network in Southeast Asia with offices in Indonesia, Malaysia, Philippines, Singapore, Thailand and Vietnam.
Admax Network is focused on making it easy to connect premium brands with over 76.1 million people and help publishers maximize their revenue. With over 3,200 high-quality and content-safe websites, Admax has a full range of customized advertising solutions – including Her Network and Boost – that deliver the right audience in the right environment.
###