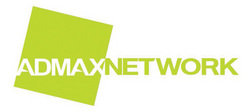 (Vocus) October 19, 2010
Admax Network ranked as one of the top ad networks in Singapore according to August data from comScore Media Metrix. Admax Network reached 72.1% of Singapore's online audience, significantly more than the next largest competitor at 43%. With a total audience reach of 2.05 million, Admax is only slightly behind Facebook with 2.1 million.
Growth in this sector has been strong in the past year, with more and more advertisers utilizing ad networks and making it a part of their core media mix.
"The latest results from comScore demonstrates our sustained focus to strengthen our network in both reach and quality to make it highly efficient and effective for advertisers who want to connect and engage with their target audiences," says Mathew Ward, Admax Regional Sales Director.
Joe Nguyen, comScore Vice President for the Southeast Asia region, says, "Ad networks are a valuable platform in the digital economy, helping advertisers reach a substantial number of consumers across an increasingly fragmented online environment. Admax Network debuts quite impressively in the Ad Network category – reflecting their leadership in the Singapore market. By embracing comScore's Unified Digital Measurement, Admax demonstrates its commitment to transparency and its place at the forefront of the internet's continual evolution," he affirms.
About Admax Network
Admax Network, launched in 2006, is the largest online advertising network in Southeast Asia with offices in Indonesia, Malaysia, Philippines, Singapore, Thailand and Vietnam. Admax Network has over 3,200 of the top local and international websites in its network, making it easy for advertisers to reach their target audience online, and helping publishers to maximize their revenues through a range of display advertising products. For more information, please visit http://www.admaxnetwork.com.
About comScore
comScore, Inc. is a global leader in measuring the digital world and the preferred source of digital marketing intelligence. For more information, please visit http://www.comscore.com/companyinfo.
# # #