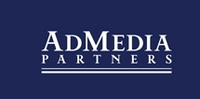 My hope is that with the move, McKinney's clients will feel an even greater sense of entrepreneurial commitment to their success
New York, NY (PRWEB) June 26, 2008
Havas and McKinney announced today that McKinney's management has acquired 100% interest in the agency from Havas. McKinney was advised by AdMedia Partners (http://www.admediapartners.com), independent M&A advisors specializing in mergers and acquisitions for digital and traditional media, marketing and information businesses.
"We've enjoyed a very cordial and autonomous working relationship with Havas and are proud of the contributions we have delivered to them," said Brad Brinegar, McKinney chairman and CEO. "But we have long wished to be able to compete as an independent agency, and we were thrilled when this opportunity presented itself."
"The strength of the McKinney brand and its strong performance has made it a valued part of Havas," said Fernando Rodés Vilà, Havas CEO. "We are increasing our focus on our core global brands, Euro RSCG, Havas Media and Arnold, so this is a good time to act on the interest Brad and his team have long expressed to own the agency. This sale is beneficial for both parties. We wish Brad and his entire team continued success."
"My hope is that with the move, McKinney's clients will feel an even greater sense of entrepreneurial commitment to their success," added Brinegar.
Brinegar will remain chairman and CEO of the agency he joined in 2002. Joining him as partners and in constituting the board of McKinney are Jeff Jones, president; Andrew Delbridge, chief strategy officer; Joni Madison, chief operating officer; Jonathan Cude, chief creative officer; Tim Jones, chief financial officer; Jeremy Holden, director of account planning; Doug Holroyd, director of connection planning; John Newall, group account director and director of strategic alliances; Janet Northen, director of agency communications; Jim Russell, director of digital strategy and Ellen Steinberg, group creative director.
About AdMedia Partners
AdMedia Partners (http://www.admediapartners.com) is a leading boutique merger and acquisition firm that provides middle market M&A advisory services to advertising and marketing services, media and publishing, and related Internet businesses. Founded in 1990 and located in New York City, the firm has completed over 150 transactions worth over $5 billion since 1999.
Select recent marketing services and Internet marketing transactions completed by AdMedia Partners include:

Representing Big Communications, a leading healthcare marketing agency, in its acquisition by Meredith Corporation.
Representing i33, an award-winning digital design, development and marketing firm, in its acquisition by 360i, a leading independent digital agency and a subsidiary of Innovation Interactive LLC.
Representing CFM Direct, a leading direct marketing agency, in its acquisition by Merkle, a leading database marketing agency.
Representing iCrossing, a global digital marketing company, in its acquisition of Web development agency Proxicom.
Representing Chandler Chicco, a full-service, global healthcare public relations firm, in its acquisition by inVentiv Health, Inc.
Representing Refinery, an interactive marketing solutions agency, in its acquisition by WPP's G2 Worldwide.
Representing Medical Broadcasting Company, one of the largest independent interactive healthcare agencies, in its acquisition by Digitas Inc.
Representing Ignite Health, a leading interactive healthcare marketing agency, in its acquisition by inVentiv Health.
Representing New Media Strategies, a leading online word-of-mouth marketing agency, in its acquisition by Meredith Corporation.
Representing Genex, an interactive marketing services firm that specializes in online customer relationship marketing, in its acquisition by Meredith Corporation.
Representing Spannerworks, a leading U.K. search engine marketing agency, in its acquisition by iCrossing.
For more information, contact Phil Palazzo, Jr. of AdMedia Partners, at 212-759-1870.
About McKinney
McKinney is an advertising agency pioneering the art and science of building strong emotional and transactional connections through rich, engaging conversations between brands and their best prospects.
Founded in 1969, the Durham, NC-based agency has created some of the most innovative integrated marketing communications programs, including Audi of America's Art of the H3ist, Travelocity's Roaming Gnome, the Polaris CEO Duel and the launch of the Sony Bravia LCD TV.
Winner of Creativity Magazine's Campaign of the year in 2006 and one of the top EFFIE-winning agencies for the past five years, McKinney's work is also recognized by the Cannes Advertising Film Festival, the New York Andy Awards, the One Show and the Interactive Advertising Bureau's MIXX Awards.
McKinney ranks third among U.S. media and creative agencies for media innovation awards for 2006-2007. The agency is the only two-time winner of the Yahoo! Creative Summit; in 2006, CyberWon ranked McKinney 7th in the US and 34th in the world for interactive awards; and the agency is one of only two, two-time gold winners of the AAAA's Jay Chi at Planning Awards. McKinney's clients include Brown-Forman Corporation brands including Bonterra, Chambord, Sonoma Cutrer, Southern Comfort and Tuaca; Coldwell Banker, Major League Gaming, The NASDAQ Stock Market, Partnership for a Drug-Free America, ProShares, Qwest Communications, Travelocity, Virgin Mobile USA and Virgin Atlantic Airways.
For more information, visit http://www.mckinney.com.
About Havas
Havas (Euronext Paris: HAV.PA) is a global advertising and communications services group. Headquartered in Paris, Havas operates through its two worldwide networks, Euro RSCG Worldwide and Havas Media, which are headquartered in New York and Barcelona respectively, and through a number of independent agencies renowned for their creativity, such as Arnold Worldwide Partners. A multicultural and decentralized Group, Havas is present in more than 75 countries through its network of agencies and contractual affiliations. The group offers a broad range of communications services, including traditional advertising, direct marketing, media planning and buying, corporate communications, sales promotion, design, human resources, sports marketing, multimedia interactive communications and public relations. Havas employs approximately 14,400 people.
Further information about Havas is available on the company's website: http://www.havas.com.
###