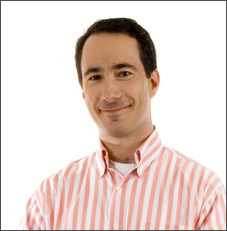 Our vision is to make advertising on social networks as compelling, interactive and socially relevant as the applications themselves
Los Angeles, CA (PRWEB) March 5, 2009
Traffic Marketplace has acquired fbExchange, a proprietary advertising exchange that monetizes social media applications. The fbExchange platform makes it simple and scalable for application developers to derive ad revenue from their applications, and provides advertisers with an opportunity to target and engage users of some of the latest social media applications.
With its purchase of fbExchange, Traffic Marketplace adds social media inventory to its growing list of leading display and lead generation offerings. Through a series of acquisitions and exclusive partnerships, Traffic Marketplace continues to aggressively pursue its mission of delivering relevance in online advertising across multiple distribution channels.
"Social media is changing the way consumers interact with content," said Jim Waltz, President, Traffic Marketplace. "The fbExchange technology will allow our advertisers to engage consumers through the vast network of social media applications and leverage the most advanced targeting available to reach their ideal audience, all in a safe and controlled advertising environment."
This acquisition will position Traffic Marketplace as one of the first ad networks to expand directly into social media, instantly extending its reach across a vast network of applications. "Our vision is to make advertising on social networks as compelling, interactive and socially relevant as the applications themselves," said Sheldon Owen, Vice President, Traffic Marketplace.
Founded in 2007 by the For Friends Network and developed by 83 Degrees, fbExchange is a web-based software application that acts as a link exchange and advertising network for third-party social media applications on sites such as Facebook. fbExchange, which generated billions of advertising impressions in 2008 to more than 40 million Facebook members, was developed to fill the growing demand for application marketing.
"The fbExchange platform, combined with Traffic Marketplace's high profile and diverse advertiser relationships, will provide much needed revenue opportunities for application developers," said Narendra Rocherolle, Co-founder, 83 Degrees. "It will also be a perfect fit for advertisers seeking new ways to reach social media users via unparalleled reach, granular targeting and one-on-one engagement with consumers."
About For Friends Network LLC
For Friends Network, LLC is the investment arm of software development shop, 83 Degrees. Their projects currently include the critically acclaimed online calendar, 30 Boxes, as well as their most recent hit, Power Twitter. http://www.83degrees.com
About Traffic Marketplace
As the premiere B2A™ (Business-to-Audience) online ad network, Traffic Marketplace delivers relevance in online advertising by connecting advertisers with their target audience. Reaching more than 147MM unique users monthly, Traffic Marketplace generates in excess of 30 billion advertising impressions each month, delivering more than 20 million leads and customers a year through its targeted display advertising, lead generation, co-registration, email and custom hosted solutions. http://www.trafficmarketplace.com
###