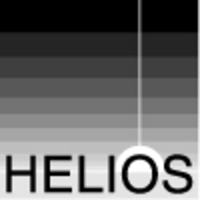 Server-automated PDF generation via PDF HandShake has been essential to user productivity for years
Hannover, Germany (PRWEB) September 16, 2009
HELIOS Software GmbH announced that the latest HELIOS Create PDF Server on Mac now supports Adobe Acrobat Distiller versions 8 & 9 on Mac OS X. HELIOS Create PDF Server - part of HELIOS PDF HandShake UB+ - now supports the same Acrobat Distiller versions for both Mac and Windows. The optimized Create PDF Server implementation effectively utilizes today's Intel Macs. HELIOS Create PDF Server makes it easy for network users to generate PDFs from any application, with the assurance that the PDFs are compliant with company and industry standards.
"Server-automated PDF generation via PDF HandShake has been essential to user productivity for years," reports Tom Hallinan, Strategic Partner Manager of HELIOS Software GmbH. According to Hallinan, "Create PDF server is the fastest and most automated PostScript to PDF solution available. Additional Acrobat compatible PDF preflight, hot folder processing and optional PDF preview generation allow highly automated workflows."
Highlights of HELIOS Create PDF Server include:

Usage of industry standard Acrobat Distiller - server automated
Server-based printer queue access for Mac and Windows clients
Flexible Distiller job and security settings configured per print server queue
Additional hot folder support for PostScript and EPS to PDF conversion
Notification feature to trigger post processing of generated PDFs
Per-user folders for generated PDFs
Additional PDF preflight included with industry standard pdfInspektor
Fail safety and extremely high throughput due to load-balancing and clustering
The new Create PDF Server has been released as a HELIOS PDF HandShake UB+ update. Customers with a HELIOS service agreement can download the update (u0832) from the HELIOS web site. Additional information about HELIOS PDF HandShake UB+ and other applications of the HELIOS Server Solution Suite is available at the HELIOS website http://www.helios.de.
Smart Ideas for Better Networking
HELIOS UB+ Unbreakable Server Solutions deliver mission critical server solutions to enterprise, government, university, and prepress sites. WebShare, EtherShare, and PCShare provide integrated cross-platform networking for Mac, Windows and Web clients, with advanced file and print server services, and easy remote server administration. HELIOS ImageServer, PDF HandShake and PrintPreview bring high efficiency and advanced capabilities to design, prepress and printing operations.
HELIOS products run on powerful and scalable servers including Apple Mac OS X, IBM AIX, Linux, Sun Solaris, and Windows systems. HELIOS products provide reliable cross-platform support for Mac, Windows, Web and UNIX-based clients.
Distributors sell HELIOS products worldwide to value-added resellers who provide complete networking solutions to customers. HELIOS also works with many strategic partners that incorporate HELIOS server software to provide powerful third-party archive, asset management and workflow solutions.
Editorial contact:
Germany
Helmut Tschemernjak, HELIOS Software GmbH, Steinriede 3, D-30827 Garbsen, Germany; Tel +49-5131-709320 Fax +49 5131-709325; E-mail: mktg (at) helios.de; Internet: http://www.helios.com
U.S.A.
Thomas Hallinan, HELIOS Software GmbH, 209-827-2760, mktg (at) helios.de
Bill Gram-Reefer, WORLDVIEW, 925-323-3169, reefer (at) worldviewpr.com
# # #