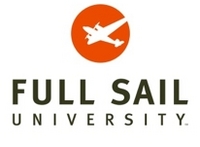 The implementation of a real-world education is a key asset to the foundation that Full Sail University has built our curriculum upon
Winter Park, FL (Vocus) September 19, 2009
Full Sail University (http://www.fullsail.edu ) is proud to announce that Web Design & Development Bachelor of Science Degree student, Bryan Berger, was recently selected as a finalist in the Application Development Category of the 2009 Adobe Design Achievement Awards for developing the application, zFlick (http://www.zflick.net ), a desktop Flickr application. Berger will be attending the awards ceremony held in Beijing, China at the end of October.
Having a passion for design and code, the 22 year-old Berger decided to attend Full Sail University and enrolled in the Web Design & Development Degree Program. This 21-month Bachelor of Science Degree educates students in the areas of industry-standard disciplines including: interface design and usability, web standards, Flash/ActionScript 3.0, client side scripting, server side scripting and mobile device deployment.
Created by Berger during the Deployment of Flash Projects course, the cross-platform application zFlick, enables users to bring Flickr to their desktops and works on the principle of providing users with the most unique and interesting images. Because the application was designed with an easy-to-use interface that contains numerous tools including: auto-updating, drag-n-drop saving, and direct access to the Flickr pages of each image, zFlick was selected by Adobe to appear on the Adobe AIR Marketplace website.
"The implementation of a real-world education is a key asset to the foundation that Full Sail University has built our curriculum upon," said Bill Bain, Program Director of Web Design and Development at Full Sail University. "We take pride in the ability to provide our students with the tools necessary to enhance their talents. Watching Bryan excel in the area of study that he loves is both an honor and a testament to the motivation and drive our students possess."
About Full Sail University:
Since 1979, Full Sail University, located outside of Orlando, FL, has been an innovative educational leader for those pursuing careers in the entertainment industry. With over 32,000 alumni, graduate credits include work on OSCARÒ, EmmyÒ and GRAMMY®-winning projects, best-selling video games, and the #1 grossing U.S. concert tours. Full Sail's 190-acre campus and online education platform proudly welcomes over 7,000 students from 50 states and 65 countries.
Full Sail currently offers a total of 25 degree programs including: Associate of Science Degrees in Graphic Design; Bachelor of Science Degrees offered in Computer Animation, Digital Arts & Design, Entertainment Business, Film, Game Art, Game Design, Game Development, Graphic Design, Internet Marketing, Music Business, Recording Arts, Show Production, and Web Design & Development; and Master of Science Degrees in Education Media Design & Technology, Game Design, Entertainment Business, and Internet Marketing; and a Master of Fine Art in Media Design.
Full Sail was most recently named the 2008 "School/College of the Year" by the Florida Association of Postsecondary Schools and Colleges. The university has also been previously named: The Harvard of Game Schools by Tips & Tricks Magazine; one of the top three New Media Schools by Shift Magazine (alongside the Massachusetts Institute of Technology and New York University); one of the Top Five Game Degree Programs in the world by Electronic Gaming Monthly; one of the Best Music Programs in the country by Rolling Stone Magazine; one of the Best Music Business Departments in the Schools That Rock: The Rolling Stone College Guide; and one of the Best Film Programs in the country by UNleashed Magazine.
For more information about Full Sail, please visit http://www.fullsail.edu.
###