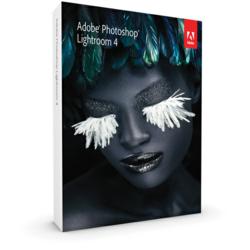 B&H Photo is now accepting pre-orders for the new Adobe Photoshop Lightroom 4
NYC, NY (PRWEB) March 06, 2012
B&H Photo is excited to introduce the new Adobe Photoshop Lightroom 4.
The new Adobe Lightroom 4 combines all digital photography requirements in one fast, efficient application. Furthermore, this new software features simple automatic adjustments which allows the user to control everything from editing to sharing and much more.
In addition, new and enhanced state of the art tools and elegant photo books, allows the user to easily share photographs and video clips across all social network websites and web galleries.
The upgrades incorporated in this new software package, makes it a worthy investment even for existing Adobe Photoshop users.
B&H Photo is now accepting pre-orders for the new Adobe Photoshop Lightroom 4.
Among the new and upgraded features is the ability to create enhanced details in highlights and shadows and an allowance for targeted adjustments to white balance and noise reduction.
The photo book feature is of course an exciting addition, in that it provides the requisite tools to create beautiful photo collections using a variety of easy to use templates and a 'quick print' option.
In short, the new Photoshop Lightroom differs from the previous Adobe Photoshop, because it provides all the tools one needs for digital photography in one intuitive solution.
Product Highlights:

Highlight and Shadow Recovery
Photo Book Creation
Superior Image Processing
Extended Video Support
Non Destructive Environment
Selective Editing Brushes
Advanced Black and White Conversion
Superior Noise Reduction
One Click Adjustments to Multiple Images
Tight Photoshop Integration
Fast Performance Across Platforms
Intuitive Environment
Develop Presets
Extensive Image Management Tools
Adobe Photoshop Lightroom 4: Bigger and Better to Bring out the Best in Your Images
Throughout the years since its original release, Lightroom has become the premiere platform for photographers to edit, organize, and share their images, all in one workspace. Lightroom veterans and beginners alike are welcome to join the B&H Photo Event Space for a presentation on Lightroom 4, loaded with new features designed to bring out the best from ones images and make sharing those images a cinch. B&H will explore the new features that will enhance the workflow, and show just how easy it is to go from edit to output in one intuitive application.
About B&H Photo Video
As the world's largest source of photography, video and audio equipment, B&H Photo-Video is known worldwide for their attentive, knowledgeable sales force, and excellent customer service, including fast, reliable shipping. Visitors to the website can access a variety of enlightening articles and educational videos. B&H has been satisfying customers worldwide for over 35 years.