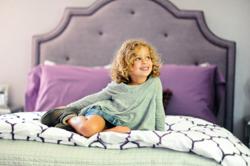 Quick Clicks Collection Lightroom and ACR Presets provide everything photographers need in one place.
West Bloomfield, MI (PRWEB) October 25, 2011
More than 60,000 Adobe Photoshop and Photoshop Elements users already rely on MCP's Photoshop Actions to create artistic images with minimal time and effort. Now, MCP Actions offers Lightroom and Adobe Camera Raw users the same one-click convenience and eye-catching results. Both RAW and JPEG shooters will appreciate the time and energy saved by using MCP Quick Clicks Collection Lightroom Presets and ACR Presets for processing every photo.
"Quick Clicks Collection is designed to provide everything photographers need in one place," said MCP Actions owner Jodi Friedman. "Its intuitive organization makes it easy to find the perfect look to complement any image."
Photographers who have tested Quick Clicks Collection agree. "Everything works together for a complete workflow," said Jean Smith of Jean Smith Photography. "The fact that you can layer presets without resetting is genius!"
MCP Quick Clicks Collection includes more than 200 photographer-tested presets for every shooting situation. They're organized into five sections to help users find just the right effect without wasting time clicking through various settings.
1 - Building Blocks fine-tune photos' exposure and color settings, providing a flawless foundation for layering on additional looks.
2 - Quick Clicks Color presets give one-click access to gorgeous color-enhancing results.
3 - Quick Clicks Black & White presets include a full range of monochrome looks plus a menu of selective color tints and options.
4 - Finishing Enhancers help make photos pop with effects ranging from fill flash to customizable vignettes.
5 - Quick Clicks Customizers allow users to save favorite combinations and reapply them any time with a single click.
MCP Quick Clicks Collection is available in RAW and JPEG-optimized versions that run in either Adobe Lightroom or Adobe Camera Raw.
Photographers can sample the power and versatility of Quick Clicks Collection with the Free Lightroom Presets - Mini Quick Clicks. These 17 unique presets are a perfect introduction to one-click photo editing with Lightroom or Adobe Camera Raw.
The final release of Quick Clicks Collection is available for download now at http://www.mcpactions.com. Pricing begins at $179.99 ($149.99 until October 31).
About MCP Actions:
MCP Actions helps professional and hobbyist photographers reveal their images' full potential with training and photo editing solutions. Since 2006, more than 60,000 photographers have transformed their work with MCP Actions' online classes, Photoshop actions, and new Lightroom presets. MCP Actions has more than 84,000 fans on Facebook.
For more product information and examples, please contact Jodi at jodi@mcpactions.com.
###