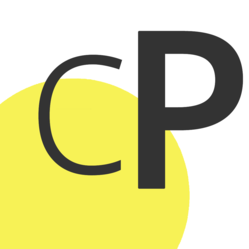 This is a must have app for any Adobe Connect meeting user or content publisher
Austin, TX (PRWEB) February 14, 2013
InteSolv, a leading online business solutions firm, announced today the release of a free version of Connect Passport, a mobile application designed to support the use of Adobe Connect, the award winning enterprise web conferencing solution.
Using Connect Passport a user can simply enter their Adobe Connect login credentials once and gain single click access to all their meetings and content. With a simple swipe of the finger, Connect Passport opens up a meeting inside the Adobe Connect mobile app. Connect Passport can also be used to share content and invite users to meetings directly from a smart phone.
Using Connect Passport, users can also access multiple Adobe Connect accounts, view saved content, mark meeting rooms as favorites and email meeting room URLs.
"This is a must have app for any Adobe Connect meeting user or content publisher," explained Frank Rogers, Senior Vice President of Business Development at InteSolv.
Connect Passport is available for both iOS and Android mobile devices. The free version contains third party advertisements. An ad-free version is also available for $1.99. For more information about Connect Passport, visit http://www.connectpassport.com. A short product video is also available on the InteSolv You Tube Channel.
About InteSolv
Since 1987, InteSolv has been providing high-impact technology, strategic consultancy and customized business solutions that work to unify people, processes and information. InteSolv helps customers create and deliver compelling virtual business strategies that incorporate eLearning, eMarketing and web collaboration solutions in order to achieve their goals and objectives as well as create a unique digital experience for the end user.
InteSolv is an Adobe Preferred Partner, Gold Level VAR and four time national Adobe Partner Recognition Winner offering a full service solution stack including web conferencing, customer experience management, web analytics and optimization, virtual events, event management platform management, software development and content authoring. For more information on InteSolv, please visit http://www.intesolv.com or contact Diana Silva at (512) 681-7272 ext. 31.