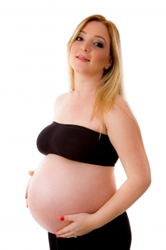 There are now more people in our organization giving of their time to help ladies find the right services through adoption or other arrangements aside from state sponsored programs
Jacksonville, FL (PRWEB) October 31, 2015
18-year-old teens and older adults who are currently pregnant or who have already had a baby and are considering adoptions will now be able to take advantage of new programs through the Vote Hope website. Adopting a baby in Jacksonville, FL is now easier through the birthmother services at http://votehope.com.
An expanded network of charitable partners are now found within the Vote Hope company resources network. Ladies who are uninformed about options during or after the birth of a child can speak directly to a specialist to learn about financial benefits of working with an adoptive family in Duval County, FL at 1-800-251-0497.
"There are now more people in our organization giving of their time to help ladies find the right services through adoption or other arrangements aside from state sponsored programs," one rep at the Vote Hope company said.
The infant adoption solutions for birthmothers that are now being supplied in all 67 counties in Florida includes services from attorneys and other companies. The Vote Hope website now includes more details about the ratio of adults who are willing to help women give up their child to a loving and caring home.
"Adoption is a sensitive matter, and there are many women who do not know their state or federal rights," the rep included.
The Vote Hope company has an expanded team of staff members who are available to direct phone calls and requests for information to its charitable network partners. The company is working on adding fresh content to its website that will be made available free of charge to women in need.
About VoteHope.com
The VoteHope.com company helps pregnant mothers and new birthmothers research adoption information through its website. The company has a team of charities that supply state programs and services to ladies in need. The VoteHope.com company has a nationwide toll-free number that can be called by women who require immediate help during or after their pregnancies.