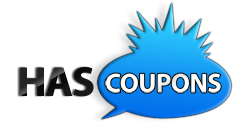 Detriot Michigan (PRWEB) October 03, 2012
HasCoupons.com and family have spent the day and night searching for the most adorable Halloween costumes for shoppers to put on their little ones. These are the cutest infant and toddler costumes for this Halloween, all these costumes are online exclusives. HasCoupons.com also has an exclusive $10 Mail in Rebate still available for Halloween season shoppers who can receive a BP Gas Card or Visa Debit card, all mentioned costumes are eligible for this promotion.
Top Adorable Infant Costumes
Plush Horse Toddler Costume- Sometimes got to wonder where it is a child gets all their energy from when she runs around and plays without any hint of exhaustion. The Toddler Plush Horse Costume would be the best outfit to show off all her unlimited energy. It features a bro.
Furry Fox Costume Toddler- Children love animal costumes because they get to pretend to be that animal and parents love animal costumes because their kids always look adorable in them. This Toddler Furry Fox Costume is no different. The costume consists of a plush trimmed dress with furry tail and a matching ear headband. The dress is an orange color and has white trim at the end of the dress and sleeves. There is also a white bow and chest piece. The tail folds up and is very bushy, it also has a white tip. The ear headband matches the color of the tail and has white on the insides. Add a pair of white stockings from our accessory department and she'll have put together an unforgettable ensemble. This costume can be worn on Halloween and even for daily imaginative play.
Poodles of Fun Costume for Infants- A child will have mixed reactions when a parent puts her into this amazing Poodles of Fun Costume for Infants. This neat costume attire features pink poodle fur all throughout the headpiece, cuffs, and neck bib. The two bright pink bows on the side of the headpiece make for an eye-catching look. The bone emblem center piece will definitely cause much gossip and discussion about the infant's attire. The costume is designed to have a infant looking adorable at the maximum level. On the bottom of the booties, she can see a pink heart with a poodle paw print. This costume will definitely be a great buy and a parent would not want to take it off a infant once slipped this bad boy on her.
Tiny Tentacles Deluxe Costume Infant- A baby may only have two arms and two legs but this Halloween he'll have eight adorable tentacles. The Infant's Tiny Tentacles Deluxe Costume turns a baby into the cutest sea monster ever. The costume features a lined jumpsuit with a zipper closure.
Costumesupercenter.com coupons
Smurf Costume for Infants- Here's a smurf fact: According to the original magazine that published The Smurfs comics, there are 105 smurfs, and the two most famous are Papa Smurf, the leader of the Smurfs who always wear red clothes and has a bushy white beard, and Smurfette. This is where we come in: the Smurf Costume for Infants completes the smurf family in its entirety. The Smurf costume features a plush blue jumpsuit. The plush smurf blue helmet makes for an irresistibly adorable head piece and is designed to safely protect and provide comfort to your infant's precious head. If a person has other potential smurfs rolling around then be sure to add the whole "Smurf" cast of characters by checking out the other costumes.
Newborn/Infant Michael Jackson Black Military Romper Costume- Michael Jackson was known as "The King of Pop." Well now, with the officially licensed Newborn/Infant Michael Jackson Black Military Romper, a little one will be "The King of Infants." The complete costume features a black romper with gold trim and headpiece. The black costume features lengthy sleeves with gold trim and the front has buttons. In addition, the headpiece finishes off the costume in style and features gold lettering in the front with the words "King of Pop." Maybe this outfit will inspire him to pursue his own music career and make the ladies go crazy. The costume will beautifully match with any pair of black pants and black shoes. Michael Jackson was a gentle soul and everybody will want to listen to his classic hits after seeing your adorable infant with this vintage MJ attire.
Wholesalehalloweencostumes.com coupons
HasCoupons.com favorite holiday is Halloween these are our top teen picks for Halloween. HasCoupons.com is also happy to share their next promotion for the Holiday season, they want their favorite people their customers to tweet ideas for 3 holiday gifts. The best three ideas will be selected the person who idea is selected automatically wins the gift and a random person will be selected as well to win the gift. Follow @hascoupons.com to enter this contest and find out more about the great savings from HasCoupons.com.