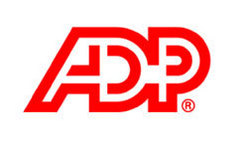 Coraopolis, PA (PRWEB) July 13, 2010
ADP®, a leading provider of HR, payroll, and benefits administration services, today announced plans to create 400 new jobs in Allegheny County, Pennsylvania (PA). The company, which also has operations in Allentown, PA, today formally opened its new facility in Coraopolis, ADP's second in the county.
"Meaningful economic development requires a strong public-private partnership," said Gary Butler, president and CEO, ADP. "ADP not only has found the top-flight talent we need but is also focused on retaining our associates and helping them develop strong careers as they grow with our company."
Today's ceremony opening the new facility, featuring a ribbon cutting and a tour, took place at the GSK Conference Center in Coraopolis, PA and was attended by ADP executives; Michael Rossman, representing Pennsylvania Governor Edward G. Rendell and his economic development team; representatives of the local government of Moon Township and Pennsylvania State House of Representatives; local business leaders; and new ADP associates based in Coraopolis.
"My administration is committed to making Pennsylvania an economic leader and this partnership with ADP is a step in that direction," said Governor Rendell. "Pennsylvania is very excited that industry-leading companies like ADP are bringing good jobs to our state. The addition of these 400 new jobs over the next several years in Allegheny County, in conjunction with the opening of the ADP facility in Coraopolis, is more evidence that our economic development strategy is working for Pennsylvania."
ADP has already filled 120 of the 400 positions and is expected to hire an additional 100 associates in the next 12 months and another 180 in the next two years. The majority of the ADP jobs will be TeleSales associate positions offering business-to-business solutions that help current and new customers improve efficiencies in their HR and Payroll Departments.
"Pennsylvania is a great state to do business in and has been a great partner for ADP," said Regina Lee, President, ADP Major Account Services and Small Business Services Divisions. "Our positive experience operating elsewhere in the state was a crucial factor in deciding to invest here in Coraopolis."
For more information about ADP visit the company's Web site at http://www.ADP.com. Potential associates looking for additional information on ADP's hiring process and new Coraopolis positions can contact Carrie Dean of ADP at (412) 397-9425.
About ADP
Automatic Data Processing, Inc. (Nasdaq: ADP), with nearly $9 billion in revenue and about 570,000 clients, is one of the world's largest providers of business outsourcing solutions. Leveraging 60 years of experience, ADP offers the widest range of HR, payroll, tax and benefits administration solutions from a single source. ADP's easy-to-use solutions for employers provide superior value to companies of all types and sizes. ADP is also a leading provider of integrated computing solutions to auto, truck, motorcycle, marine and recreational vehicle dealers throughout the world. For more information about ADP or to contact a local ADP sales office, reach us at 1.800.225.5237 or visit the company's Web site at http://www.ADP.com.
The new Coraopolis facility will provide business-to-business TeleSales support for ADP's Employer Services Division.
###