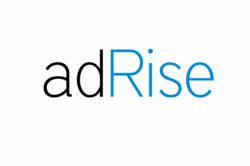 We knew the Connected TV data was going to be interesting but the data blew us away: 25x usage growth, 95% ad completion rates, and detailed demographic data, to name a few of the surprises.
San Francisco, CA (PRWEB) August 29, 2012
Download Report: http://adrise.com/research
Connected TV ("CTV") is growing at such a breakneck pace that it's difficult to keep up with all the developments, let alone understand their impact. It's the hot topic for the technology, content and advertising worlds but many questions remain due to the lack of data about viewers, OEMs, apps, content, etc. Without these important data markers, decision makers can not make informed calls in this rapidly evolving and valuable marketplace.
adRise's Connected TV Market Report ("Report") addresses many of these questions about the CTV marketplace with data from CTV viewers and live CTV apps. The free Report provides an overview of the CTV marketplace, demographic analysis of CTV app users, usage and viewing trends, and much more. adRise collected data from their industry-leading analytics of CTV viewers and usage patterns from their 100+ CTV content partner apps.
"We realized most companies lacked data about CTV viewers and usage based on the number of questions we were getting from content owners, advertisers and even OEMs. So we decided to share not our opinions but rather the data we see every day since we're in the unique position of working with so many CTV apps, content owners, advertisers, and OEMs" said adRise's CEO and founder, Farhad Massoudi. "Based on early feedback, we think this Report will be really informative for newcomers and veterans of the CTV world."
The Report includes:
CTV Usage is Surging: We see usage among all CTV devices increasing and, in aggregate, that has led to a 25x growth surge in a six month period among the apps we monitor.
Premium Content Rules: CTV isn't about cat videos and short clips. Contrary to popular belief, long-form premium video content dominates CTV devices and established players such as Netflix, Amazon, Starz, HBO, ESPN, and others have been leading the way.
CTV Ads Outperform: CTV ads have an astounding 95% completion rate and long-form opt-in ads perform nearly as well.
Who's Watching CTV?: We have a lot of data on this subject, but essentially it is the highly educated, high-income viewers who are slightly more female than male. Also, 50% of CTV viewers are 27 years old or younger and 85% of CTV viewers are 47 years old or younger.
Download the Report: http://adrise.com/research
About adRise
adRise develops for free branded apps for all of the major Connected TV devices and generates revenue from advertising, transactional, and subscription revenue. Our ad SDKs power ad delivery, targeting and real-time analytics and are the standard that most of the advertising world uses to deliver interactive brand advertising to Connected TVs.
Brand advertisers access viewers by leveraging robust interactivity, targeting, and analytics never before available for TV audiences. Premium content owners monetize by utilizing our industry-leading ad technology for Connected TV devices.
Contact adRise at info(at)adrise(dot)com or at http://adrise.com.