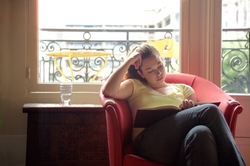 New York, NY (PRWEB) September 29, 2009
The millions of freshman students embarking on college this fall will share some common concerns - finances, passing their classes and making friends. But the one concern that should be at the top of every student's list -- safety -- often times doesn't make the list at all. According to the U.S. Department of Education, there were 30,000 burglaries, 2,700 sex offenses and 2,800 aggravated assaults across the nation's colleges and universities in 2007 alone. All Home Security provides the following campus and home security tips for college students.
Be aware of surroundings - After a late night at the library or even the bar, students should never walk home alone. Traveling in groups is key. If students don't have a friend to walk with, they should call a roommate or take campus transportation or a cab home.
Don't reveal too much information - Be cautious about what is posted on Facebook and Twitter accounts. Heading to study in a secluded area or leaving the apartment for an extended period of time? Don't let the world know. Students should let a close friend know where they are - not complete strangers.
Secure valuables - Burglars know that dorms are full of high-tech and expensive items. Don't assume valuables are safe because they are in a dorm. Hide valuables when going out of own and don't leave expensive belongings out in the open.
Follow basic precautions- Whether students live in a dorm, apartment or house, they should lock all doors and windows. Criminals are finding ways to get into dorms and even break into second floor windows. Students living in houses on or off campus should consider installing a home security system.
Be prepared for anything - Enrolling in a campus or city-sponsored self-defense class and carrying pepper spray are both proactive steps to take. Most importantly, students should follow their instincts when it comes to people, surroundings and personal safety.
These tips were provided by All Home Security, an online resource for the best in home security monitoring and home alarms.
###