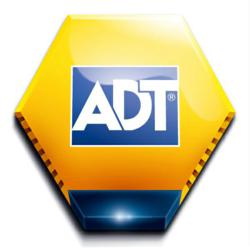 Sunbury on Thames, UK (PRWEB UK) 24 January 2012
ADT Home Security have been working closely with Calvin Beckford (A retired Police Officer with over 30 years' experience and specialist in designing out crime) to produce a new Document, geared to aiding new homemakers with ensuring their new home is as safe and secure as possible.
ADT is the UK's leading provider of electronic fire and security solutions. They provide the solutions to protect your family home, with ranges to suit, regardless of the size of your property. ADT has a wealth of experience and specialist knowledge and their experts will help you assess your security risks and work with you to develop a solution tailored to meet your needs.
ADT have a monitoring solution which is second to none, A survey by a major insurance company discovered 33% of Britons ignore ringing home alarms; people assume someone else will sort the problem out! (Source Zurich Insurance & BBC Report) With an ADT monitored alarm, you know that if your alarm is activated, we receive a message from your system so we can respond to the activation fast, this is because all ADT home security alarm systems are linked via a telephone line to our professionally manned UK based alarm monitoring centres. We monitor your home alarm 24 hours a day, 365 days a year.
Calvin Beckford is a security industry expert, he has thirty years policing experience with the Metropolitan Police in London (+2 ½ as a civilian employee of ACPO CPI Ltd). A specialist in designing out crime, working in the Boroughs of Ealing and Camden and operating closely with police colleagues, planning authorities and developers.
Calvin has lectured extensively around Europe and the rest of the world on 'crime prevention through environmental design' (from the police perspective) and 'crime opportunity profiling of streets (COPS)', an initiative that focuses on how the built environment can provide opportunities for anti-social behaviour and crime.
Calvin is well-known in police crime prevention and academic circles. Calvin was a founding member and former Director of the Designing out Crime Association. Calvin has a passion for writing and have made some pretty reasonable and innovative contributions to crime prevention.
Having left the police Calvin is now committed to creating a comprehensive website for crime prevention, to support former colleagues and all those interested in preventing crime.
For further information on ADT please call:
ADT: 0844 8001 999 or visit http://www.adt.co.uk
To View the Homne Security Leaflet and to download your self please visit: http://www.adt.co.uk/home-security/homesecurityguide.htm
###