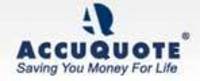 We are extremely honored to have been recognized as a finalist for the ad:tech limelight awards
Chicago, IL (PRWEB) April 13, 2009
Direct Agents, a leading interactive advertising agency, and AccuQuote, a leader in providing term life insurance quotes to people across the United States, are pleased to announce today their selection as finalists for the prestigious ad:tech Limelight Awards. The ad:tech Limelight Awards celebrate extraordinary industry achievements in online advertising and recognize talented online designers and strategic thinkers who demonstrate excellence in interactive marketing. The award winners will be announced at the ad:tech San Francisco 'Awards Mixer' on April 21st.
Direct Agents and AccuQuote have been nominated in the 2009 ad:tech awards 'Best Performance Marketing Campaign' category for their collaboration in the 'AccuQuote Affiliate Program.' In early 2008, Direct Agents became an Agency of Record for AccuQuote for the purpose of spearheading the 'AccuQuote Affiliate Program'. The aim of the program has been to recruit and develop highly targeted, quality affiliate placements. Through this initiative, Direct Agents has been able to significantly increase the volume of leads for the AccuQuote web site.
"We are extremely honored to have been recognized as a finalist for the ad:tech limelight awards" says Direct Agents managing Director, Dinesh Boaz "AccuQuote is a trusted partner - we're proud to have taken part in the campaign's success."
AccuQuote is equally pleased: "Direct Agents plays a pivotal role in our effective and efficient media buying efforts, as well as serves as a lead driver for our Sales staff," says AccuQuote VP of Marketing and Business Development, Sean Cheyney "This is certainly a great honor to both our companies."
ad:tech is an interactive advertising and technology conference and exhibition. Worldwide shows blend keynote speakers, topic driven panels and workshops to provide attendees with the tools and techniques they need to compete in a changing world. Direct Agents will be exhibiting at ad:tech San Francisco on April 21 - 23 and can be found at booth 1556.
Direct Agents, an Inc 5,000 company, is a leading full-service interactive advertising agency specializing in performance marketing, affiliate marketing, media buying, search marketing, and fraud prevention services.
AccuQuote helps consumers find the best values in term life insurance by combining instant online life insurance quotes with the personal service of unbiased life insurance professionals that can help answer questions, identify important issues, and make meaningful recommendations. The company offers consumers an extensive selection of life insurance options, including term life, whole life, and universal life, as well as selected annuities.
# # #