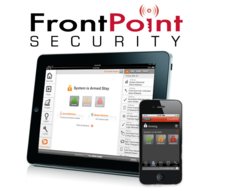 ...FrontPoint is one company that exclusively relies on cellular monitoring and is leading the field in this sophisticated technology...
Chicago, IL (PRWEB) December 16, 2012
Any homeowner researching home security systems will probably be overwhelmed by the complexity and sophistication of advanced technology available on the market today. HomeSecuritySystems HQ recently published an informative review of the essential cutting edge equipment for a home security system.
This review essentially does the leg work so customers do not need to waste their time figuring out what types of equipment they need.
The review strongly recommends high tech smart motion and window sensors to fortify windows and entryways. These infrared sensors are typically wireless and sense any motion once armed. Many companies offer this type of advanced technology, including FrontPoint Security. This equipment is essential for adequate patrolling against burglars or other types of intruders.
Video surveillance equipment has come down in price and gone up in technological features, making this a must-have piece of kit for any solid home security system. These cameras can work to cover exterior areas or be used inside a home to monitor things while the occupants are away. Those interested should look for equipment that allows remote monitoring.
Cellular monitoring is also vital these days. Phone lines can be cut or tampered with and the internet can crash. Using a smartphone or other portable device to set or disarm the alarm or even watch video footage while away from home prevents these problems. The convenience of remote access and cellular monitoring is a must-have in any newly installed home security system. FrontPoint Security is one company that exclusively relies on cellular monitoring and is leading the field in this sophisticated technology.
The review also recommends finding home security systems with environmental protection options. These include hot and cold temperature readings to protect the home from frozen pipes or other unplanned temperature swings. Some systems even offer flood protection by sounding the alarm in cases of excess water.
HomeSecuritySystems HQ details the need for smart motion window and entryway sensors, video surveillance equipment, cellular monitoring, and environmental protection. FrontPoint Security offers cellular monitoring and uses state-of-the-art technology such as GE cameras.
FrontPoint Security is one of the few companies that consistently receive positive customer feedback for their superior services and solid equipment. Reach FrontPoint Security for an instant quote here or call them: 866 363 2035.