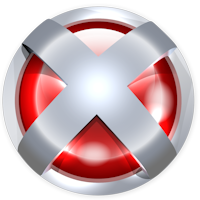 It's paramount that adult apps developers invest time, money and resources to equip their product with security features aimed at keeping it out of the reach of children and other individuals who might find adult content disturbing.
(PRWEB) April 23, 2012
Think adult apps and you probably won't be able to name a single one, no matter if you are a fan of them or not. With iPhone's App Store openly fighting them, Android's Google Play boycotting them and all the other stores, but Mikandi, being reluctant to expand their brand by hosting mature content, adult apps consist merely in the browsable mobile versions of adult sites; add to that the fear of being caught with full age stuff installed on the phone and the safety issues related to kids and minors often playing with our devices and it becomes clear why the adult industry has not exploited the apps market yet.
With all this in mind, adult performer Sabrina Deep, through her multimedia production label Fanstalker, has released MobiDEEP, the first adult app equipped with a stealth system which makes it invisible and inaccessible to curious eyes.
"The mobile phone is one of the most personal items we carry around, but it's also the most exposed one to the external world: kids at home, partners, friends, collegues at work, even strangers have had access to our mobile phone at least once," says Sabrina Deep. "It's pretty normal that mobile owners want to keep a certain kind of content on their phone to a minimum. But with MobiDEEP and its stealth system someone can finally enjoy a multi-features, dynamic adult application on their phone while keeping it discreet and private. We call it PMS system or Protected Mobile Sex system and we believe that it's going to set a standard in the soon-to-expand adult apps market."
The PMS system makes the app 100% hidden on the device by user's request; when the application is in invisible mode, nobody can find it or launch it on the phone; only the owner knows about it and can launch it dialing a five digit secret code which can be changed at any time: nobody will ever know that the user watches adult content, has downloaded adult videos and pictures or has shot compromising pictures with the mobile's camera. All the videos and pictures handled via MobiDEEP, are not found by the Media Finder or by any other app installed on the device.
"We didn't just want to code the best adult app for Android," says Fabio Yallop, Special Projects Executive of Fanstalker. "We wanted also to make it safe to use. We believe that full age people have the right to make adult choices and the freedom of installing adult applications on their mobile phones should be defended, as long as it does not break any laws; equally, though, it's paramount that x-rated apps developers invest time, money and resources to equip their product with security features aimed at keeping it out of the reach of children and other individuals who might find mature content disturbing.
MobiDEEP has been developed with safety and privacy in mind and we believe that this turn could be a milestone towards rethinking Google Play policy about adult apps: we can and should work all together to raise those apps safety standards while we continue to treat adults as such."
MobiDEEP is a free, fully featured, dynamic and interactive app which brings adult performer Sabrina Deep straight into her fans mobile phones. With features such as the Adultstar GPS which allows the user to track at any time Miss Deep's location or the untraceable slideshow player which plays Sabrina's videos and images accompanied by a soundtrack chosen by the user or the 3D flipping news gadget to know in real time what Sabrina is up to, MobiDEEP promises to give more than one reason to remain installed on a mobile phone and to be used and enjoyed each and every day. There is even a function to call Miss Deep's phone and to speak with her.
About the Company
Fanstalker is a mature audience oriented multimedia production company based in Italy and Canada. Founded in 2011, its mobile division aims at becoming the industry leader in developing innovative applications which feature high standards of privacy.
About Sabrina Deep
Sabrina Deep, a pioneer in turning the table in the relationship between adult performers and their fans, has won several awards and accolades during her career; also the founder and CEO of Fanstalker, as a performer she has recently announced that she will give all her future winnings from adult contests to charities and that she aims at donating up to 17,000$ to the St. Jude Children research hospital of Los Angeles, just from contests she is in in April.
MobiDEEP and its full list of features can be found at the Fanstalker Adult Mobile, GetJar, Mikandi and many other fine Android marketplace web and mobile sites.
Contact: Fabio Yallop
fans (at) fanstalker (dot) net
Contact: Sabrina Deep
info (at) deepsabrina (dot) com