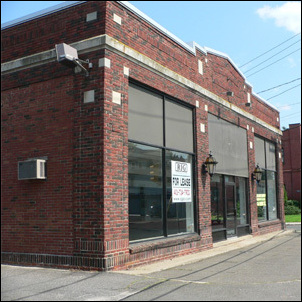 #1 Small Arts Town in America
Northampton, MA (PRWEB) November 6, 2006
The city council of Northampton, Massachusetts, passed new zoning legislation on November 2 to protect neighborhoods from the "secondary effects" of adult businesses. Large adult enterprises and establishments with porn viewing booths are restricted to Northampton's Highway Business District and must be at least 500 feet away from homes, schools, houses of worship, and certain other places where children are likely to be found. Northampton (population 29,000) is the home of Smith College, the nation's largest liberal arts college for women. Author John Villani calls Northampton the "#1 Small Arts Town in America".
Leading the charge for adult-use zoning has been NoPornNorthampton, a group of local citizens. "We support people's right to free expression, and we also believe that porn shops should not be located next to homes, schools and churches," says Jendi Reiter, legal counsel to NoPornNorthampton. "Case after case across the country state that these two goals are compatible, and that cities have the right to regulate the time, place and manner of viewing adult entertainment."
NoPornNorthampton was organized on June 30, two days after it became publicly known that Capital Video Corporation of Cranston, RI intended to open a 6,000+ square-foot adult enterprise at 135 King Street in Northampton. This location, a short walk from the center of town, is surrounded by homes, churches, mental health counseling centers and a school of dance. NoPornNorthampton believes this site is not appropriate for a large sexually oriented business, due to the well-documented risk of "secondary effects" of these businesses on their surroundings. These risks include crime, economic blight, business failures, declining property values, reduced pedestrian traffic, hazardous litter (e.g. used condoms) and harassment of passersby.
Between July 10 and November 2, NoPornNorthampton collected 1,551 signatures on petitions urging city officials to implement adult-use zoning and viewing booth health regulations. These signatures included 1,016 from residents of the city, and 535 from residents of the larger region and tourists.
NoPornNorthampton also conducted a broad public education campaign to raise awareness about porn, the porn industry, and the impact of adult businesses on communities. Its weblog at NoPornNorthampton.org currently exceeds 90,000 words of content, and routinely serves over 500 article views per day. On September 27, NoPornNorthampton mailed an open letter to virtually all the registered voters of Northampton, MA and Longmeadow, MA--over 29,000 people. This letter implored the property owners of 135 King Street, Barry G. and Annette E. Goldberg of Longmeadow, to find a more suitable tenant for their property than a porn merchant. The letter described the secondary effects of adult businesses and criticized the violent, misogynistic nature of the movies sold by Capital Video and its affiliates.
On November 2, the Northampton city council approved three adult-use ordinances by a two-thirds majority. These ordinances stress the city's desire to preserve and enhance its pedestrian-friendly character. "Because the large-scale adult establishments greater than 1,000 square feet have the tendency to create blank, inactive voids in the street fabric due to their size and façade treatments it is important to ensure that such businesses are not located within 500' of such walkable neighborhoods that include churches, residences or schools."
At public hearings leading up to the November 2 city council vote, some speakers expressed concern that adult-use zoning would lead to increasing government censorship. NoPornNorthampton showed these fears are unfounded. In particular, the group spoke with several librarians in Western Massachusetts who reported no uptick in censorship pressures (public or private) following the enactment of adult-use zoning in their locales.
Capital Video is now not permitted to open a large adult enterprise at 135 King Street. It is not clear how they will react to the new legislation. NoPornNorthampton will continue to report on the situation on its weblog, NoPornNorthampton.org.
###