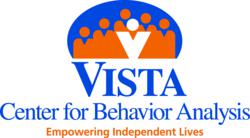 "It is estimated that 800,000 children in the US have Autism Spectrum Disorder – what happens when they grow up?"
Los Angeles, California (PRWEB) June 28, 2012
It is estimated that 800,000 children in the US have Autism Spectrum Disorder – what happens when they grow up? This is the exact question many parents of autistic children are asking.
To address the needs of these teens and adults with autism, Vista Center for Behavior Analysis is announcing their adult program called "Skills for Independent Living" which includes 3 training modules:
1. Living Skills
2. Social Integration Skills
3. Vocational Skills.
The comprehensive and individualized program is designed to achieve the following; Engage young adults in the development of life skills, Enable them to integrate into society and Enrich their lives with a sense of independence. The program is designed to support parents and their teen or young adult children transition to a more independent adulthood.
Vista's newly redesigned website offers informative content and resources for parents facing transitional issues with their autistic teenagers and adult children. The website's resource center provides downloadable reports and links to valuable information. After parents and other caregivers have a chance to review the available information they can request a free consultation or schedule a comprehensive assessment. The initial consultation is designed to relieve some of the parents' stress, by answering their questions and assessing the appropriate path for their adult child.
"Transition from adolescence into young adulthood requires learning age-appropriate living, socialization and vocational skills to function more effectively in the community." said H. Keith Massel Ph.D., BCBA-D, Director of Vista. "During this time, many parents ask important questions: What happens when my child exits the structured public school system? What financial assistance is available for my adult child with Autism Spectrum Disorder? What independent living skills are essential and how can my child acquire these skills as a young adult? There are answers to these questions and the key to a successful outcome is to start early preparing these children for living independently."
About Vista Center for Behavior Analysis
Vista has been providing behavioral services in Los Angeles County to children and adults with autism and other developmental disorders since 2001. Vista uses procedures that are based on proven, highly effective Applied Behavior Analysis principles, and supports its clients by creating customized and evidence-based treatment programs that are tailored to each child's needs, strengths and interests. Its services are delivered by credentialed behavioral health professionals who are dedicated to empowering independent and productive lives.