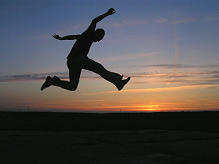 It's...about leveraging setbacks rather than being defined by them.
Los Angeles, CA (PRWEB) January 22, 2013
Stupid. Slow. Incapable. These are just some of the words many of The Stimulus Effect's clients—particularly, adult students—had heard as they were growing up, and even began to use to define themselves. But, many of The Stimulus Effect's most underachieving students—those with averages of C or below—began to shift from a past of failure to a future of possibility. Through customized, student-centered tutoring, struggling students raised their achievement levels by an average of nearly 20% from spring to fall 2012.
"It [math] always seemed like it wasn't the right fit," said Paula, an algebra student in Tampa, FL. "All the formulas, symbols…they just looked like a code that couldn't be cracked. After a few sessions, it started to make sense. Getting the B was hard, but so worth it."
"It's really the difference between having confidence in somebody, or letting those grades define them," says Kyle, a student in Kansas City, MO who went back to school for his masters in Enterprise Architecture. "Before, school had been just about getting by, making it…but The Stimulus Effect tutor knew it was about motivation, and working towards a higher goal. Now, achievement isn't impossible."
Students like Paula and Kyle helped The Stimulus Effect raise averages among struggling students from 71 to 83 from May to December 2012. These are just some of the ways The Stimulus Effect was able to get their clients on the road to success:

Tailored diagnostic tests to assess skill gaps
Customized follow-up and review exercises designed for quick progress
Integrating adult students' enriched, informed perspectives into the learning environment
Instructional content formatted for a variety of learning modes
Rigorous, yet nurturing, learning spaces that pushed students to recreate possibilities
Through the above and similar approaches, The Stimulus Effect helped many adult students erase years of underachievement in just a matter of months. "It's not just about the average or even helping students get their degrees," said Arziki Phenyo, The Stimulus Effect's founder. "It's also about helping people discover their potential, and ultimately redefine who they are and what they can be. It's also about leveraging setbacks rather than being defined by them."
And now, with working with more adult students with learning disabilities and cognitive disorders, The Stimulus Effect will be challenged even more to help students achieve. But, if the words of students--and the founder--are any indication, they are more than up for the task.