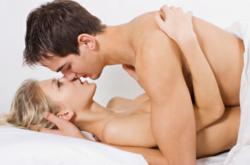 With over 7,000 sex toys being added, that is over 15,000 sex toys being sold in one place! Its hard to imagine not finding what you'd want.
Santa Monica, CA (Vocus/PRWEB) April 26, 2011
Even in the U. S., where more is more, it is hard to imagine a sex toy retailer that already carries over 8,000 items being able to find over 7,000 new items to add, but AdultSexToys.com is doing just that.
"While we think of sexuality in general as a hardwired part of human nature, sexuality also has a lot to do with personal preference, so on some level the more options our customers have the better" said product manager Nicole Irvin, in reference to the launch of their increased offerings on the site.
"We offer guidance in terms of what is most popular, guest writers, articles, blog entries etc. but at the end of the day people also want a variety of choices. Luckily, because the sex toy industry is around a 15 billion dollar industry internationally, there are manufacturers always clamoring to enter the race and that helps us provide customers with really new and innovative items. We are able to carry sex toys ranging from items like the Rabbit vibrator, which are practically household name, to toys like the Fleshlight that, while not quite as well known, have still sold in the millions because of their great design as well as toy options from companies like Lelo, a manufacturer focused on high end toys, now offers a ten year warranty on their toys and is mindful of things like more environmentally friendly packaging materials and making sure their toys are rechargeable."
Alongside the launch of their marked increase in inventory AdultSexToys.com is unveiling a new look as well. According to Irvin, "We appreciate all of the customer loyalty we have and we listened to customer feedback. The site is larger, brighter and hopefully easy to navigate. Our price point and popular specials like free ship and free gift will all remain the same but hopefully all housed in a shopping environment that our customers will enjoy even more."
About AdultSexToys.com
One of the largest online retailers of adult toys, Adult Sex Toys.com has been in business since 2005. A leader in the industry, Adult Sex Toys.com pays the sales tax for its customers on every purchase and also offers a Lowest Price Guarantee.
For More Information: http://www.adultsextoys.com
###