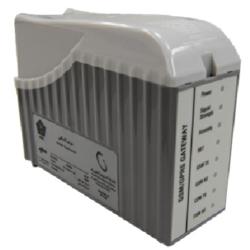 GSM/GPRS gateway devices are developed and designed by Engineering &Development (E&D) Department of AEC
Riyadh, Saudi Arabia (PRWEB UK) 31 January 2013
"The Communications and Information Technology Commission (CITC), pursuant to the powers invested in it under its Statutes, is responsible for approving and licensing ICT equipment. The Commission has prepared a document for the regulation of ICT equipment licensing, which is the reference for all parties that manufacture, supply, sell or use those types of equipment in the Kingdom. The Commission has prepared the technical specifications of the equipment, which are considered the technical basis for approving and the licensing of ICT equipment."
Advanced Electronics Company (AEC), a Saudi Economic offset Program Company based in Riyadh, has achieved the Communications and Information Technology Commission (CITC) compliance technical certificates for its wireless products. GSM/GPRS Gateway devices are wireless products as part of AEC Automatic Meter Reading/Management (AMR/AMM). AMR is a system for automating the process of managing and reading Digital Meters for utility needs.
GSM/GPRS gateway devices are developed and designed by the Engineering & Development (E&D) Department of AEC, which is comprised of 80% Saudi employees. The E&D Division represents the technical arm at AEC, and has proven to be a real differentiator. It enables AEC to offer its strategic customers end-to-end solutions as well as expert advice on a range of technical issues, including customization and consultation. It represents a powerful innovation and creativity engine that enables the various customer-facing business units to meet their customers' challenging and growing needs for unbiased technical support.
By utilizing the world's most recent methodologies in engineering and development, the E&D has succeeded in providing high quality products and services that have surpassed our customers' expectations.
The current level of business activities within E&D aim to satisfy the diverse needs of AEC strategic customers:

Fleet Management and Tracking Systems
Value Added Services
Security Systems
Secure Communications and EW Systems
Industrial Automation
Power and Industrial Products and Solutions
The AEC team is naturally diverse – encompassing more than 2000 people with a variety of skills, qualifications and experience – an empowered workforce that is committed to the success of our customers.