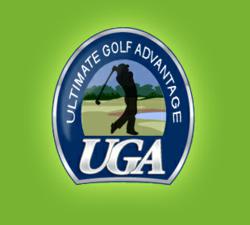 Ultimate Golf Advantage goes beyond typical 'beginner' level tricks and tactics and speaks to players who take their game seriously and aren't looking for short-cuts or magic solutions
Manchester, UK (PRWEB) April 26, 2013
Ultimate Golf Advantage - The team behind the GMT Project Trials held last year are pleased to announce the beta launch of their website aimed at golfers who take their game seriously and who want to improve, promising Serious Golf For Serious Golfers. The website can be found at: http://www.ultimategolfadvantage.com
The new look Ultimate Golf Advantage website is designed specifically for non-professional golfers who play regularly and take their game and improving skill-level seriously. It provides support for these players by providing guidance and resources to assist them in developing and improving their game. Ultimate Gold Advantage spokesperson Alex Davidson commented:
"Golfing amateurs, semi pros - or even pros - who are serious about improving their game need an authoritative resource to come to for guidance." He added "We wanted to give these serious players the respect they deserve by creating an environment free of hype and ever-evolving 'tricks' and focusing on the dedication it takes to improve ones golfing ability."
The new website marks the beginning of a more comprehensive offering from Ultimate Golf Advantage. Davidson remarked:
"There is a lot of 'noise' in the golf industry right now, but friends, colleagues and customers were asking us to create a resource that went deeper than simple product reviews and beginner technique advice. And that's what we've created."
"Ultimate Golf Advantage goes beyond typical 'beginner' level tricks and tactics and speaks to players who take their game seriously and aren't looking for short-cuts or magic solutions," Alex added.
Finally, Mr Davidson said:
"We're really pleased with the new site, but it is our players opinion that counts, so we are very much looking forward to receiving their much valued feedback."
About Ultimate Golf Advantage:
Ultimate Golf Advantage provides products, training and resources for keen golfers at all levels to assist them in developing their game to their maximum capability. Training currently available includes video tutorials with a focus on mental disciplines and routines used by Pro level players. For more details visit the Ultimate Golf Advantage website: http://www.UltimateGolfAdvantage.com