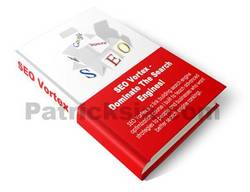 SEO Vortex was created to take basic SEO to a whole new level of success and results
Denver, CO (PRWEB) August 9, 2010
SEO Vortex provides an advanced SEO linking structure and linking strategies which allows people to get their website on page one of the search engines without having to pay someone, and also provides free Search Engine Optimization support. SEO Vortex has been vigorously tested by it's creators and is proven to rank websites for even the most competitive keywords. It is a full SEO Tutorial Course with a step by step E-Book along with visual linking strategies.
However, it's no longer necessary for customers to spend long, tedious hours at a computer trying to rank their website for free traffic. With SEO Vortex, they will know exactly what to do and will spend less time while achieving better results. With SEO as complex as it is today, it makes is much simpler and focuses on only things that make a big difference. SEO Vortex is designed for anyone interested in establishing a long-term search engine ranking for their website.
The Search Engines are probably the best source of traffic available online today, because it's targeted traffic with people that are interested in what a website has to say. With the SEO vortex SEO Training Course, it'll be easy to establish a ranking on Google quicker than ever before, that will stay there forever. A good ranking in Google could have a profound effect on any business and the best part is, SEO is free.
For more information on how to contact SEO Vortex, please visit their website or send an E-Mail. Alternatively, they can be reached at (720) 837-2776.
###