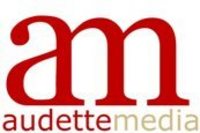 Bend, Oregon (PRWEB) September 15, 2009
AudetteMedia President, Adam Audette, will speak on three separate panels at Search Marketing Expo (SMX) East in New York City October 5-7. SMX East is for search marketers of all skill levels and will feature top industry specialists discussing SEO, PPC and social media. Adam has over 13 years of internet marketing and technical search engine optimizations (SEO) experience.
Adam will be presenting on three panels focusing on advanced and technical organic SEO techniques, website sculpting, and video, ecommerce and blended search results.
Adam will be presenting on the SMX Advanced Track panel on "Revisiting PageRank Sculpting & Siloing". During SMX Advanced last June, Matt Cutts with Google advised experienced SEOs against nofollow-based PageRank sculpting. Nofollow is an HTML tag used to instruct search engines that a hyperlink should not influence the link target's ranking in the search engine's index. Nofollow PR sculpting was a relatively common practice, and the recommendation was seen as a significant change. To address the changes, PageRank sculpting and siloing aims to answer remaining questions about how to treat already-implemented PageRank sculpting and what other options exist for optimized PageRank flow. Adam will present on legitimate uses of nofollow and how the nofollow tag can still be used to sculpt a website.
Other members of the Revisiting PageRank Sculpting and Siloing panel include:

Moderator: Danny Sullivan, Editor-in-Chief, Search Engine Land
Eric Enge, President, Stone Temple Consulting
Rand Fishkin, CEO & Co-Founder, SEOmoz
Brent Payne, Director of Search Engine Optimization, Tribune Company
Leslie Rohde, Founder and CEO, LeftSideSystems, LLC
Shari Thurow, Founder and SEO Director, Omni Marketing Interactive
Adam will also be speaking on Ecommerce Search Marketing Tactics on "Video, Ecommerce & Blended Search". Adam will join a panel of experts to discuss a variety of tips and tactics to help retailers and ecommerce merchants do well in search results and will focus his discussion on long-tail SEO strategies for large ecommerce sites.
Other members of the Ecommerce Search Marketing panel include:

Moderator: Allan Dick, Owner, Vintage Tub & Bath
Eli Goodman, Search Evangelist/Product Specialist, comScore
Khalid Saleh, Co-Founder & Consultant, Invesp Consulting
Karon Thackston, President, Marketing Words
Laura Thieme, President, Bizresearch
Jiyan Wei, Director of Product Management, PRWeb
On the final day of the conference, Adam will also be presenting on the SMX Technical SEO Track panel for "Diagnosing Technical SEO Issues" during the third day of the conference. Diagnosing Technical SEO issues will provide a step-by-step checklist to help developers or others diagnose site issues and ensure they're following best technical practices in SEO.
Other members of the Diagnosing Technical SEO issues panel include:

Jennifer Sable Lopez, SEO Consultant, SEOmoz
Marty Weintraub, President, aimClear
SMX East features four to five tracks of sessions spread across three days and covers all aspects of search marketing. SMX East is one of the two "big" events by Search Marketing Expo geared for search marketers of all skill levels. SMX editorial sessions feature speakers selected based on knowledge and experience they provide conference attendees. Along with organic SEO and PPC tracks, SMX East will also feature tracks on Social Media, Real Time Search, and Analytics and Conversions.
AudetteMedia is a boutique internet marketing firm focused on delivering targeted traffic and brand awareness to websites. AudetteMedia specializes in search engine optimization (SEO), search engine marketing (SEM), paid search (PPC), and web marketing and promotion. Adam Audette is a monthly contributor to Search Engine Land with his column called Industrial Strength SEO, with topics centered on search and social media marketing in the enterprise, including his most recent article discussing SEO Best Practices.
###